2020 Le Clos Du Caillou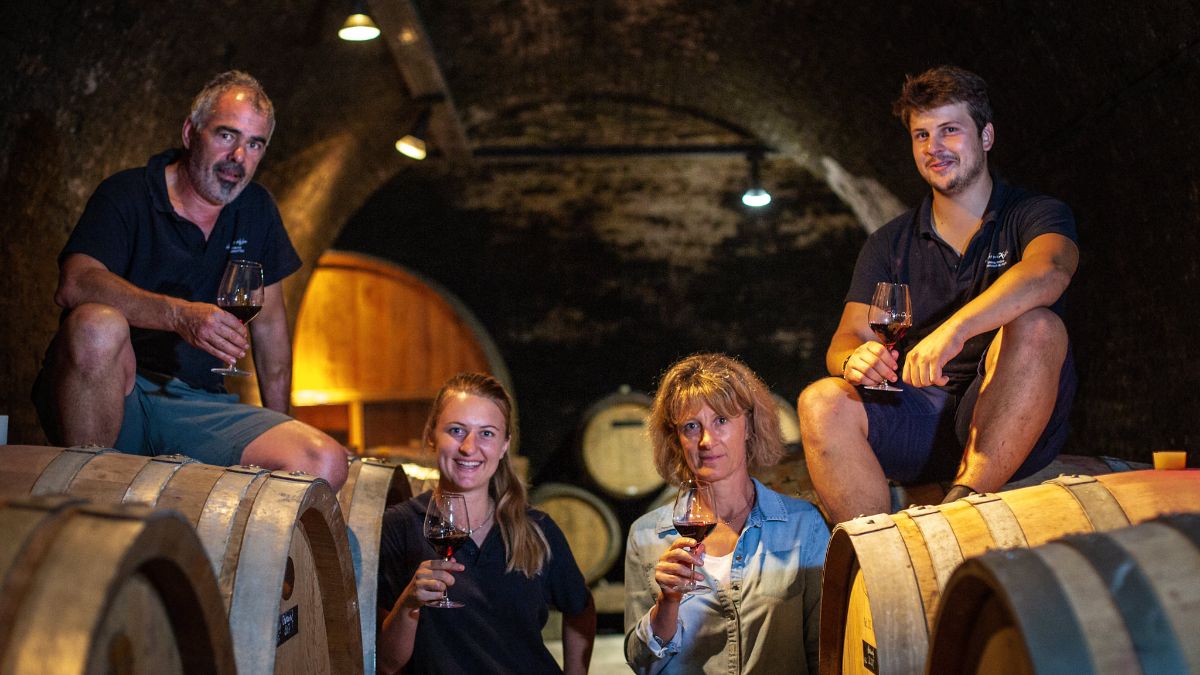 'This estate, with its numerous excellent bottlings, is on a serious roll'
Joe Czerwinski
The Wine Advocate
The 2020s 'excel on their balance and freshness while still showing beautiful depth'
Jeb Dunnuck
Today we are offering the newly released 2020s from Le Clos du Caillou in Chȃteauneuf-du-Pape. Under talented wine maker Bruno Gaspard and the current owners, the Vacheron family, Clos du Caillou is producing some of the finest wines in the whole of the Rhône valley.
 
Le Clos du Caillou benefits from an exceptional terroir which varies from sandy soils to the famous 'galets roulés.' The estate has been practicing biodynamic viticulture since 2003 and was certified organic in 2010. Remarkably the original property was excluded from the Chȃteauneuf-du-Pape appellation in the 1930s as the owners refused to allow their land to be surveyed. As a result, the vines inside the Clos were classified as Côtes-du-Rhône Villages though the terroir is identical to the adjacent vineyards in Châteauneuf-du-Pape.
 
A trouble-free year offering wines with great complexity, 2020 had an early bud-break followed by a warm summer which still allowed the grapes to maintain their freshness. Harvest started on 1st September for the Syrah, a week later for Grenache. Mourvèdre was not picked until early October after some refreshing rain. The conditions were ideal, allowing the grapes to be picked at optimal ripeness. As a result, says Jeb Dunnuck, the 2020s are 'more homogenous' than the 2019s, shining through with 'purity, freshness, and elegance'. 
 
A wine with 'gorgeous black fruits', Les Safres takes its name from its sandstone terroir. 80% Grenache and 20% Mourvèdre, the vines are 50 years old. Les Quartz comes from a terroir of sandy soils and rocks. A similar blend, this is 'another fresh, elegant, yet incredibly impressive 2020'. La Reserve is a co-fermented blend of 60% old vine Grenache and 40% Mourvèdre. The vines are planted in mainly sandy soils in two special lieux-dits. A truly great wine, the 2020 is up there with the 'crème de la crème of the vintage' according Jeb Dunnuck.
 
Le Clos du Caillou has made an extremely elegant set of 2020s showing wonderful intensity and length, wines which should be approachable in a few years yet have with the capacity to age for several decades. These wines are offered en primeur subject to availability. Quantities are limited so please contact us as soon as possible.
Purchase In Bond (ex duty & VAT)
2020 Châteauneuf-du-Pape 'Les Safres' Le Clos du Caillou
£175 per 6 bottle case in bond
'The 2020 Châteauneuf Du Pape Les Safres is a solid step up and checks in as 80% Grenache and 20% Mourvèdre. Gorgeous black fruits, black cherries, pepper, orange zest, and Provençal herb notes give way to a medium to full-bodied, balanced, impeccably put together 2020 that's going to shine for 10-15 years' 92-94+ points, Jeb Dunnuck
2020 Châteauneuf-du-Pape 'Les Quartz' Le Clos du Caillou
£260 per 6 bottle case in bond
'The 2020 Châteauneuf Du Pape Les Quartz comes from more rocky soils and is always one of the more expressive, Provençal, sexy wines in the lineup. Based on 80% Grenache and 20% Syrah, it gives up a smorgasbord-like bouquet of blueberries, black raspberries, peppery herbs, and violets. With full-bodied richness, ripe, polished tannins, and impressive balance, it's another fresh, elegant, yet incredibly impressive 2020′ 94-96+ points, Jeb Dunnuck
2020 Châteauneuf-du-Pape La Réserve Le Clos Du Caillou
£525 per 6 bottle case in bond
'The 2020 Châteauneuf Du Pape Reserve is the usual co-fermented blend of 60% Grenache and 40% Mourvèdre that's still aging mostly in demi-muids, with a small amount in amphora. It's another incredibly elegant yet ripe, concentrated 2020 that has the vintage's purity and freshness front and center. Lots of black raspberry and cassis fruit as well as pepper, flowers, and Provençal herbs define the bouquet, and it has polished tannins that emerge on the palate. I'd put it up with the crème de la crème of the vintage' 95-97+ points, Jeb Dunnuck
Enquire About Availability
To enquire about purchasing, please fill in the Enquiry Form below, contact James Ceppi di Lecco
([email protected]), or call our office at +44 (0) 20 7232 5450