About Bancroft Fine Wine
Bancroft Wines works with private collectors purchasing wine for immediate drinking, laying down or for future resale. Based in London, we import wines from over 15 countries and over 190 different wineries. We also have a strong network of wine merchants and brokers across the globe. Through this network we are able to purchase select parcels of fine wines for our customers. In addition to a dedicated Fine Wine Sales Manager for private clients, we have a Fine Wine Buyer who sources specifically for our private clients.
Purchasing through Bancroft
Many of our wines are available to purchase on our website either in bond (excluding duty and VAT) or duty paid inc VAT (available for immediate delivery). You can also browse and download our fine wine list, which includes wines we are selling on behalf of private clients. You can purchase through the website by card. Alternatively, you can contact James Ceppi di Lecco, our Fine Wine Sales Manager, who will raise an invoice for payment via bank transfer. Delivery can be arranged to your home address or you can transfer your wines to your storage account with Bancroft or another bonded facility.
Storage and Insurance
We have worked with London City Bond, Britain's leading privately-owned specialist wine warehousing company for over 20 years. Our fine wines are stored in their dedicated fine wine facility in Dinton Woods; 70 year old reinforced concrete vaults excavated from the hillside, protected within 100 acres of secluded woodland. This ensures impeccable provenance and perfect condition. Wines remain in bonded storage until the client contacts us for delivery at which point duty and VAT are charged. The charges for storage in our facilities are £2.50 + VAT per 12x75cl case per quarter. Charges will be levied in advance on a pro-rata basis when wines are transferred into your private reserves account.
Wine stored by Bancroft Wines is covered by London City Bond's insurance policy and is insured to full replacement value.
Taking Delivery of your wines
We deliver to London and the Home Counties on weekdays and next day for deliveries placed before 12.00 am. Delivery to other locations is 3-5 days. Delivery is £15 (inc VAT) for orders under £250 (ex VAT). Please note that for wines purchased in bond, duty and VAT will need to be settled prior to release.
Purchasing En Primeur
Bancroft has a long history of selling en primeur from Bordeaux, Burgundy, Italy and more recently California.
En Primeur refers to the process of buying wines before they are bottled. These will be purchased in bond (excluding duty and VAT) and shipped to the UK 1-3 years following the vintage. Buying En Primeur allows you to purchase wines at their release price. Though this should never be assumed, the opening En Primeur price is typically lower than the eventual market price. With rare wines, purchasing En Primeur is often the only way to secure a case.
En Primeur prices are quoted in bond per case delivered to London City Bond, excluding onward delivery charges. At the time of purchase, please advise us where you would like your wines to eventually be delivered or stored. We will contact you upon arrival of your En Primeur purchase at London City Bond. Once you have been informed of the arrival of your wines, delivery details must be confirmed within 4 weeks or storage charges will be applied. If you have your own bonded storage account at London City Bond, once you have provided us with your account details we can arrange a Transfer under Bond with no further charge. Transfer fees to other facilities apply.
Selling your wines
We are always looking out for well cellared fine wines to purchase. If you would like to enquire about selling any of your wines, please contact us. A member of our team will be in touch to discuss the options available to you and provide a valuation. We may seek to buy wines outright or offer on a broking basis. Please note that in bond transfer and delivery fees may apply. Our payment terms for broking stock are 30 days from sale.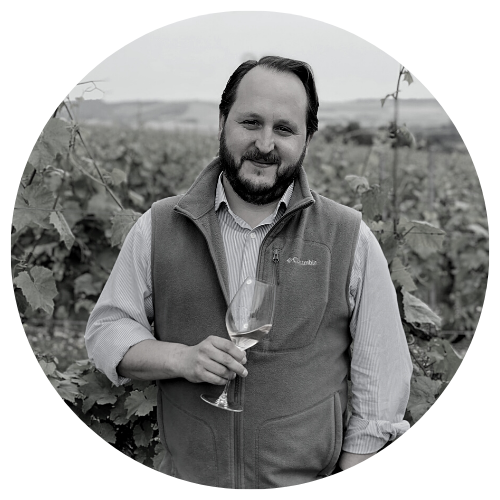 JAMES CEPPI DI LECCO                 Fine Wine Sales Manager
James began in wine at the age 18, working for Oddbins. He soon decided to continue his wine education by way of the WSET and a Wine Business degree in Sussex. On completion of his studies, James returned to London joining an independent fine wine merchant – which led to a passion for Burgundy and German wines. James joined Bancroft in 2011 and has developed great relationships with our customers and suppliers alike. He now looks after a wide range of merchants, trade customers and private clients both domestic and international.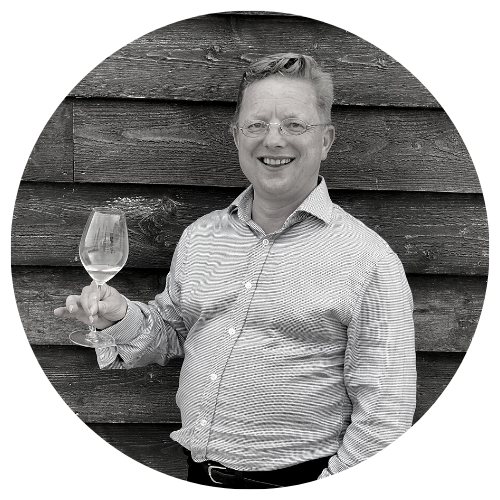 JAMES SNOXELL                             Fine Wine Buyer 
James joined Bancroft Wines in July 2019 and has been in the wine trade since university, a twenty five year career which includes roles at Waitrose, Laithwaites and Armit Wines where he was responsible for fine wine purchasing. He is passionate about the classic wine regions of the world and has a wealth of knowledge and experience in the fine wine sector, in buying and sales. James joined Bancroft to develop the strong relationships with our customers and work closely with the fine wine producers in the portfolio.
Contact the Fine Wine Team by filling in this form below