2020 Chablis, Le Domaine d'Henri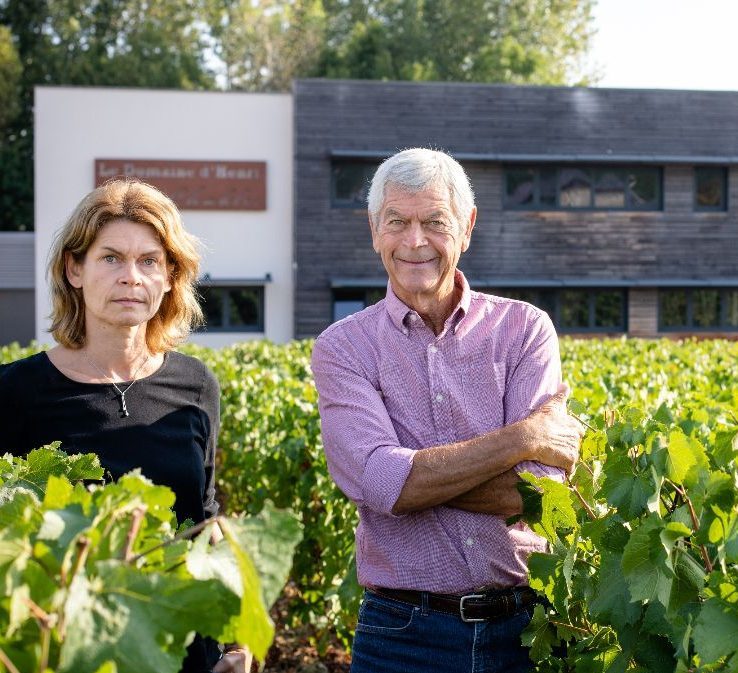 'If you were lucky enough to have sampled these wines at our En Burgundy Primeur tasting in January you will know what we are talking about.'
Bancroft Note
Laroche is a famous name in Chablis with a history dating as far back as 1695. After decades as the director of Domaine Laroche, Michel Laroche decided to set up his own family domaine which he named Le Domaine d'Henri, in memory of his father. The core of the property is the historic vineyards that he inherited, including an excellent parcel of old vines in Fourchaume planted in 1937.
 
Cultivated according to organic principles, the grapes are whole bunch pressed and fermented in stainless steel, followed by long lees ageing. Oak is used sparingly with a mixture of demi-muids, old foudres and amphora jars which allow micro-oxygenation without adding any woody character. Sulphur is kept to an absolute minimum. The objective is to preserve the aromatic intensity of each terroir and the 'the purest expression of Chardonnay'. Most of the cuvées undergo malolactic fermentation resulting in very complex wines with great tension and a chalky minerality which runs right through. Few wines from Chablis can match the character and complexity of these cuvées.
 
Michel's dynamic daughter, Margaux, is increasingly responsible for the wines. A passionate advocate for organics, she is forging her own path in the cellar experimenting, alongside other projects, with indigenous yeast and amphora. A 'great season' with an early harvest,  Margaux has produced a stunning 2020 vintage showing incredible complexity and length, and the capacity to age for ten years or more.
 
If you were lucky enough to have sampled these wines at our En Primeur tasting in January you will know what we are talking about. These wines are quite exceptional in our view and they are a very exciting new introduction to our portfolio. Available en primeur until the end of March with shipment in June.
Purchase In Bond (ex duty & VAT)
2020 Chablis 1er Cru Troesmes
£120 per 6 bottle case in bond
This hillside of Troësmes is on the left bank of the Serein. Part of the 1er Cru Beauroy, the vines are located on several south-facing plots planted in 1987 and 1988. Only the finest grapes make up this cuvée. Mainly vinified in stainless steel, with 30% in 600 litre barrels for additional complexity, the 2020 is a very charming wine, even at this early stage, with the mineral depth for ten years of ageing.
 
Chablis 1er Cru Fourchaume
£135 per 6 bottle case in bond
Facing south-west and benefiting from the afternoon sun, the Kimmeridgian hillside of Fourchaume is renowned for producing some of Chablis' finest wines. Fermented in stainless steel to preserve minerality and freshness, with 30% in large oak barrels, the 2020 has a pronounced chalky mineral quality with generous green apple flavours and the capacity for at least 15 years of ageing.
 
Chablis 1er Cru Homme Mort Vieilles Vignes
£165 per 6 bottle case in bond
L'Homme Mort is one of the most northerly Premier Crus in Chablis. Planted in 1970, this plot produces structured, mineral and intense wines. 40% aged in large oak barrels, there is something special about this wine. Less obvious than Fourchaume perhaps, the 2020 has a finer and more precise mineral character with greater length.  Enjoy over the next twenty years.
 
Chablis 1er Cru Fourchaume Héritage
£200 per 6 bottle case in bond
*Very Limited*
From vines planted in 1937, only the finest bunches, harvested and sorted by hand, go into the Heritage cuvée dedicated to the memory of Henri. The 2020 was aged in amphora and large foudres. A very harmonious and intense wine, which is also very precise and racy, it will age for at least twenty years. For Henri this cuvée was the purest expression of the Chardonnay grape.
Enquire About Availability
To enquire about purchasing, please fill in the Enquiry Form below, contact James Ceppi di Lecco
([email protected]), or call our office at +44 (0) 20 7232 5450