2020 Domaine Tollot-Beaut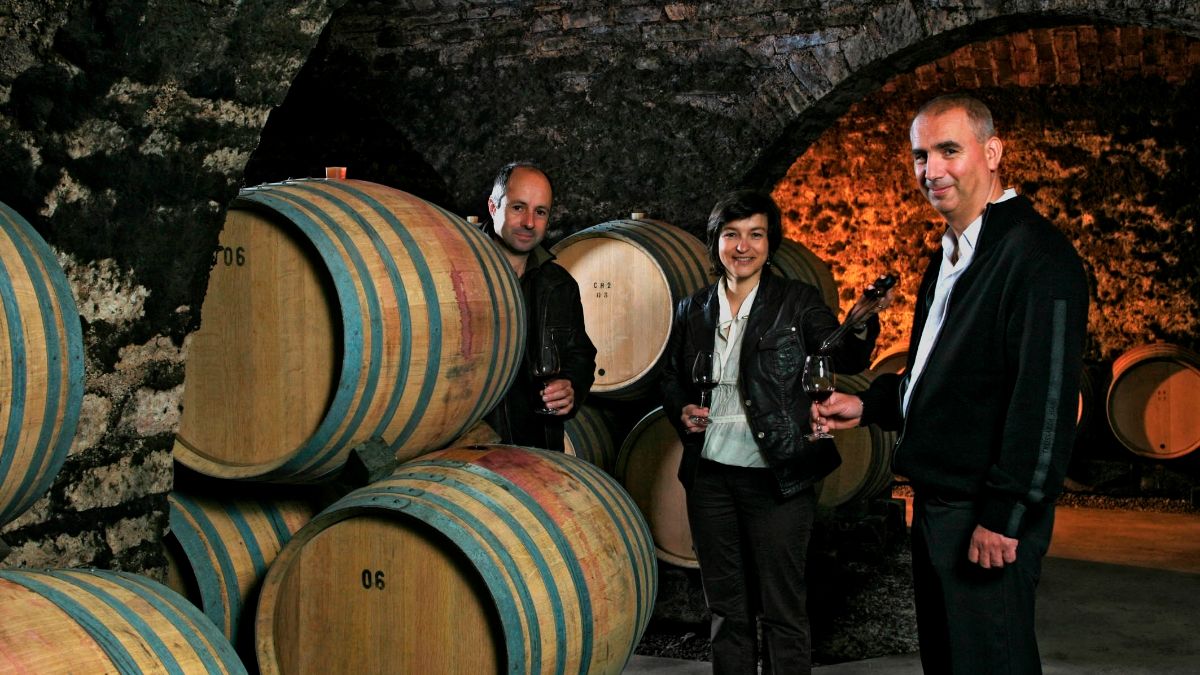 Domaine Tollot-Beaut, in the heart of Chorey-Lès-Beaune, was among the first producers in the Côte d'Or to start bottling wines at the domaine. Now in the hands of the fifth generation of the family, Nathalie Tollot and her two cousins Olivier and Jean-Paul, this historic property covers Chorey-lès-Beaune, Savigny-lès-Beaune, Beaune and Aloxe-Corton.
 
One of the features of their vineyards are old vines which give real concentration to the wines. Winemaking is traditional and bunches are destemmed, though a new destemming machine allows individual, whole berries to be fermented. According to Nathalie, 2020 is a top vintage for 'keeping in the cellar'. The wines have lots of fruit depth and retain great freshness despite the warm summer.

Always punching well above their weight, the 2020s showed very well at our en primeur tasting in January. From the 'delightful' Bourgogne Rouge to the 'delicious' Chorey-lès-Beaune, 'I like these wines' says Neal Martin – so do we.

These wines are offered en primeur subject to availability. Shipment in the Autumn of 2022.
Purchase In Bond (ex duty & VAT)
2020 Bourgogne Rouge
£100 per 6 bottle case in bond
'Sweet fruited with dark plum and damson aromas, this is a very expressive and well-balanced wine with juicy sweet fruit on the palate supported by supple tannins. As always, it offers great value and is perfect for drinking from release. Drink from 2023.' Bancroft Wines
'The 2020 Bourgogne Rouge has a delightful, pure bouquet with dark cherries and a touch of bergamot. The palate is sweet on the entry, quite rounded and texture with a little softness towards the slightly tart finish. This will be an approachable Bourgogne Rouge.' Neal Martin
2020 Chorey-Lès-Beaune
£125 per 6 bottle case in bond
£160 per 12 half bottle case in bond
'Always delicious from barrel, this has a perfumed nose with fresh strawberry and dark plum scents. On the palate, succulent red berry flavours are framed by fine tannins with subtle dried orange and wild herb notes adding complexity. It will be delicious in a few years but could be aged for a decade. Drink from 2024.' Bancroft Wines
 
'Nathalie Tollot mixed the two blends that comprise her 2020 Chorey-lès-Beaune Village. Racked at the beginning of August and comprising 25% new oak, this has a vivid bouquet with small red cherries and blueberry fruit. There is fine delineation here. The palate is medium-bodied with supple tannins. Quite lithe, pretty, there are veins of dessicated orange peel and tangerine towards the gentle finish. Delicious.' Neal Martin
Enquire About Availability
To enquire about purchasing, please fill in the Enquiry Form below, contact James Ceppi di Lecco
([email protected]), or call our office at +44 (0) 20 7232 5450