2020 Domaine Sébastien Magnien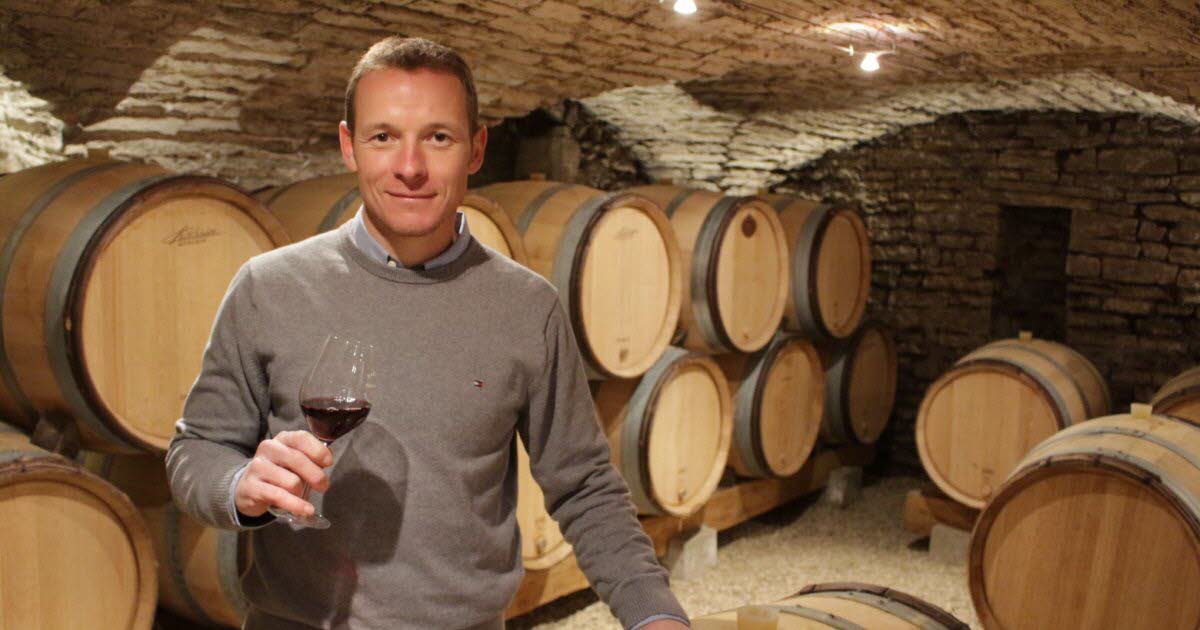 We are delighted this afternoon to be featuring another talented young grower who is new to our range, Sébastien Magnien from Meursault.
 
Sébastien transferred to revamped cellars in Meursault from his family's property in the Hautes Côtes de Beaune. Covering 12 hectares, the domaine is managed according to sustainable principles, the whites coming from the Hautes Côtes, Saint-Romain and Meursault and the reds from Volnay, Pommard, Beaune and the Hautes Côtes. With a hands-off approach in the cellar, and a minimalist use of oak that lets the terroir speak for itself, the wines are pure fruited and focused.
 
The 2020s showed particularly well at our en primeur tasting a few weeks ago. A 'pure and delicious chardonnay' according to Jasper Morris, the Hautes-Côtes de Beaune Blanc was especially appealing, while the Hautes-Côtes de Beaune Blanc Rouge was vibrant and juicy. A 'rich plum pudding of a wine' with a 'long aftertaste' says Jasper Morris, the Beaune Les Bons Feuvres was as flamboyant as we remembered tasting it back in November, while the Pommard Les Perrières showed lovely succulent fruit with plenty of depth – a great buy in this vintage.
 
Quantities are increasing limited so please contact us as soon as possible to secure a few cases of this excellent vintage.

These wines are offered en primeur subject to availability. Shipment in the Autumn of 2022.
Purchase In Bond (ex duty & VAT)
2020 Hautes-Côtes de Beaune Blanc
£155 per 12 bottle case in bond
Sébastien's Hautes-Côtes de Beaune Blanc has an energetic citrus bouquet with scents of honeysuckle. Bright and refreshing on the palate, freshly squeezed citrus fruits and a mouthwatering grapefruit note lead to long finish. Drink from 2023.
 
2020 Hautes-Côte de Beaune Vieilles Vignes Rouge
£155 per 12 bottle case in bond
Planted in the 1960s and 1970s by Sébastien's grandparents, on limestone terroirs around the village of Meloisey, this has a very appealing nose with pure plum and wild berry scents. On the palate, supple hedgerow fruits are lifted by energetic acidity. Attractive and well done. Drink from 2023.
2020 Beaune Les Bons Feuvres
£120 per 6 bottle case in bond
Les Bons Feuvres has an expansive bouquet of dark cherries and plums. The palate is full of plump juicy fruit with an exotic spice note. Very attractive and broad textured, this will be wonderful in a year or two. Drink from 2024.
2020 Pommard Les Perrières
£175 per 6 bottle case in bond
Vibrant and fresh with a firm structure, the nose is generous and appealing combining succulent raspberry and blackberry fruit with a hint of spice. Smooth and ripe on the palate, dark forest fruits and moreish tannins are balanced by a bright redcurrant note. An extremely attractive Pommard worthy of long ageing. Drink from 2025.
Enquire About Availability
To enquire about purchasing, please fill in the Enquiry Form below, contact James Ceppi di Lecco
([email protected]), or call our office at +44 (0) 20 7232 5450