2020 Dominique Lafon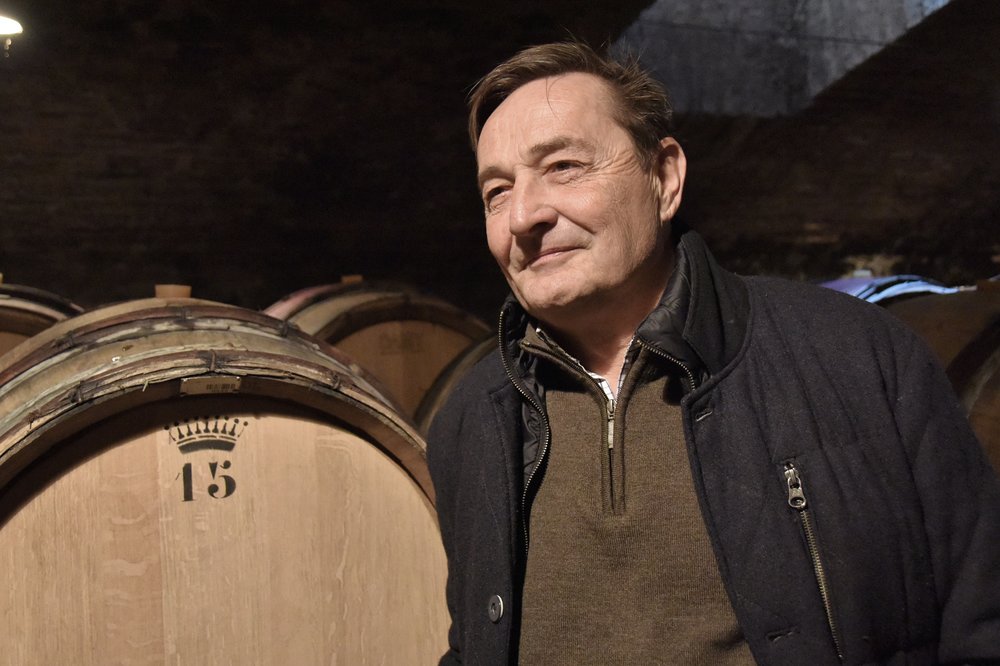 Today we are delighted to be highlighting the 2020 releases from Dominique Lafon.
 
Dominique Lafon is one of Burgundy's most innovative winemakers with a reputation to match. The wines are vinified, matured and bottled at Château de Bligny where Dominique and colleagues operate a custom crush facility for small artisan growers. Though officially a négociant company, almost all the wines are in fact domaine bottlings from vineyards which Dominique either owns or has long-term contracts.
 
The 2020s were a joy to taste and we are delighted to be offering you these exceptionally well-balanced and precise wines for the first time.  Stocks are very limited.  Please contact us as soon as possible to snap up the last remaining few cases.

These wines are offered en primeur subject to availability. Shipment in the Autumn of 2022.
Purchase In Bond (ex duty & VAT)
2020 Meursault
£315 per 6 bottle case in bond
'Vibrant and fresh on the nose, with aromas of greengages and orchard apples, succulent stone fruit flavours mingle with a delicate honeysuckle note. This is a very classy and pure Meursault that will be fabulous in a few years. Drink from 2023' Bancroft Note
2020 Meursault Les Narvaux
£375 per 6 bottle case in bond
'A very charming and energetic Les Narvaux, appealing aromas of white pears and acacia blossom lead to a juicy and vibrant palate. Subtle white peach scents add complexity. Beautifully balanced and elegant. Drink from 2024' Bancroft Note
2020 Puligny-Montrachet 1er Champgain
£570 per 6 bottle case in bond
'Deliciously vibrant and complex, the bouquet reveals refreshing stone fruit and green ginger notes with a hint of white truffle. The palate is elegant with energetic white peach and pithy grapefruit characters along with a lovely delicate floral note. Fantastic. Drink from 2025' Bancroft Note
2020 Volnay
£249 per 6 bottle case in bond
'From a parcel rented since 2008, cultivated by the Comtes Lafon team, this is a delicately balanced Volnay with a scented bouquet of sweet berries and rose petals. Medium bodied, with gentle red fruits and fine tannins, it shows lovely clarity and persistence. Really very good. Drink from 2024' Bancroft Note
2020 Beaune 1er Cru Les Avaux
£255 per 6 bottle case in bond
'Les Avaux lies on a gentle slope next to Clos-des-Mouches. Very pretty, it has a fragrant bouquet of strawberries and raspberries followed by a beautifully elegant and well-defined palate with seamlessly integrated tannins. A scented rose petal note adds a further nuance. Drink from 2024' Bancroft Note
2020 Volnay 1er Cru Les Lurets
£396 per 6 bottle case in bond
'A similar parcel to the Village Volnay, but much more intense with darker layers, this has a gorgeously refined texture with succulent red fruit flavours and sweet tannins. This lovely wine already possesses wonderful depth. Drink from 2025' Bancroft Note
Enquire About Availability
To enquire about purchasing, please fill in the Enquiry Form below, contact James Ceppi di Lecco
([email protected]), or call our office at +44 (0) 20 7232 5450