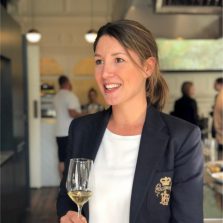 My heart is rooted in France and two wines that I am particularly fond of at the moment are by Alex Foillard and Despagne-Rapin. The Beaujolais Village from Alex Foillard is a juicy and joyful wine packed with red fruit flavours and a silky texture and the Les Pilliers Maison Blanche by Despagne-Rapin is layered and earthy with mineral notes. It is beautifully balanced with dark fruits and concentration and goes perfectly with meat cuts or a homemade Ragut with parpadelle. Bardolino by Monte del Frà from Veneto in Italy is definitely my new house wine, delicious notes of cumin, pink peppercorns. No doubt one of the best value reds we have added to our portfolio!
Anne Cathelineau
Head of London Sales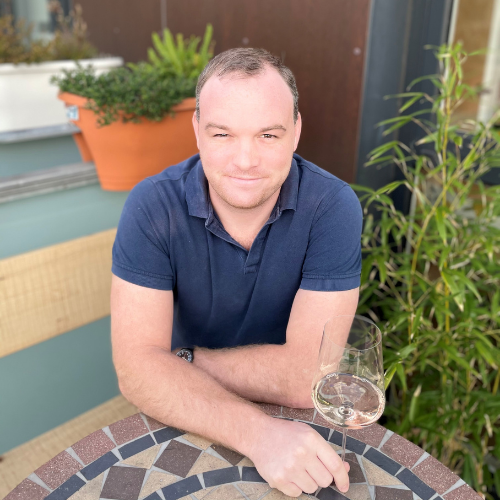 It's difficult to pick out personal favourites from a cast of almost a thousand different wines, but these bottles are just a few of my absolute bankers, always on rotation at home. The whites all share a firm backbone, refreshing acidity, lively energy, and a fine mineral texture borne out from the soils on which the grapes were grown. It seems unfair to advance any one of these marvellous producers over the others, but special mentions go to David Nieuwoudt's Chenin Blanc at Cederberg Private Cellar, from some of the highest and driest vineyards in all of South Africa. Also the thrilling Grüner Veltliner Felix by Weingut Weszeli from the town of Langenlois in the heart of Austria's Kamptal. If neither of these regions are on your radar, they should be. I am also not embarrassed to say that I am a rosé fiend, even a hint of sunshine will do for me to pull a cork. The pick of the Provence for me is the organic, pure and beautiful Sainte Victoire Côtes de Provence Rosé by Domaine Pinchinat.
Daniel Redmond-Roche
Trade Sales Manager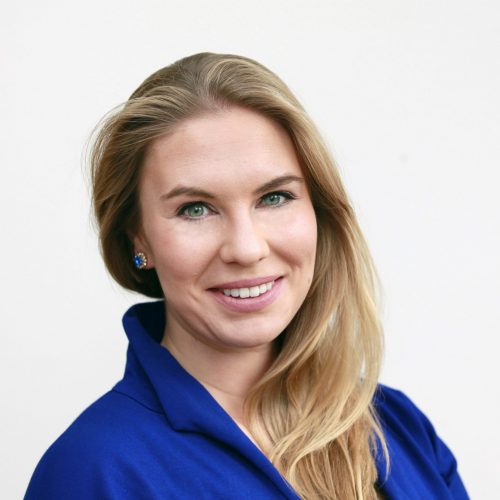 We eat so much spice at home and so a bottle of Cederberg's Bukketraube is almost always in the fridge. With floral notes and stone fruit on the nose, it has just a touch of sweetness to the palate and a clean, crisp finish to compliment. Equally favoured might be the Garnatxa Blanca and Garnatxa Negra from Heréncia Altés. The Blanca is fresh on the palate with stone fruit and a rounded texture to the finish and the Negra, chock-full of brooding dark red fruits on the nose and palate.
Hannah Van Susteren
Head of Marketing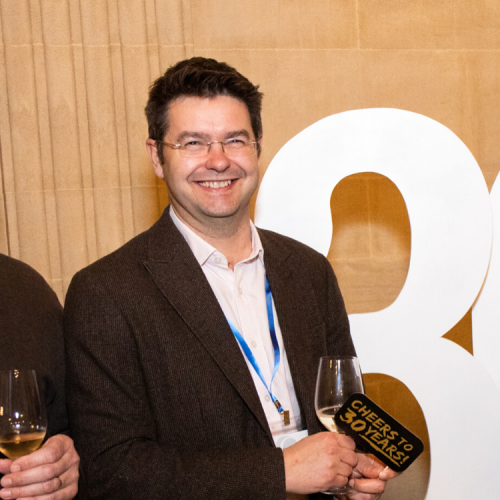 I have selected my twelve top wines but this was a tough choice to make. My thinking was to think of the wines I would like to show my best buddy so here goes. Pierre Moncuit Champagne is just a legend of a Champagne. It comes from this small house in the best village in the Cote de Blancs and shows such elegance that it's a must-try Champagne. Chateau Montelena's Potter Valley Riesling is a bit of a curveball as most people don't think California makes Riesling and secondly, this one is so good and can last for decades. I tried a bottle of the 1992 recently and it was still very much alive with great acidity and texture on the palate. I also have a bit of a sweet tooth so thought I would chuck in my current favourite sweet wine. The Solio di Valdiserre by Isolabella delle Croce which is 100% Muscat and has some lovely bottle age on it being form 2007. The estate is perched on top of the hills in Piedmont and this altitude gives the wine great acidity to balance the lovely aromatics you get form the muscat.
Johnny Paterson
Head of Regional Sales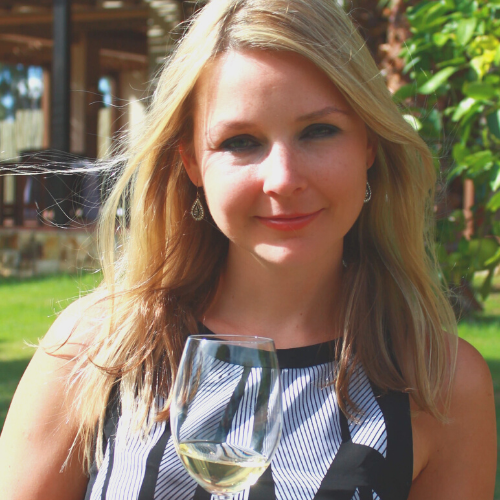 Whilst I have a pretty eclectic taste in wine, I tend to gravitate towards elegant, bright-fruited and lively wines with plenty of refreshing acidity. I also love to support producers who are passionate about nurturing vineyards and have a real respect for heritage. One such producer is Bedrock in California, a winery dedicated to protecting and preserving historic vineyards. Bedrock's Old Vine Zinfandel combines the complexity and structure of old vines with a bit of Californian sunshine. The result is delectable. Domaine Ostertag's Grand Cru Muenchberg Riesling from Alsace is another example of a producer really delivering on site expression: tension, texture, stony minerality, and juicy apple and stone fruit.
Lenka Sedlackova MW
Senior Brand Manager