2020 Domaine Bitouzet-Prieur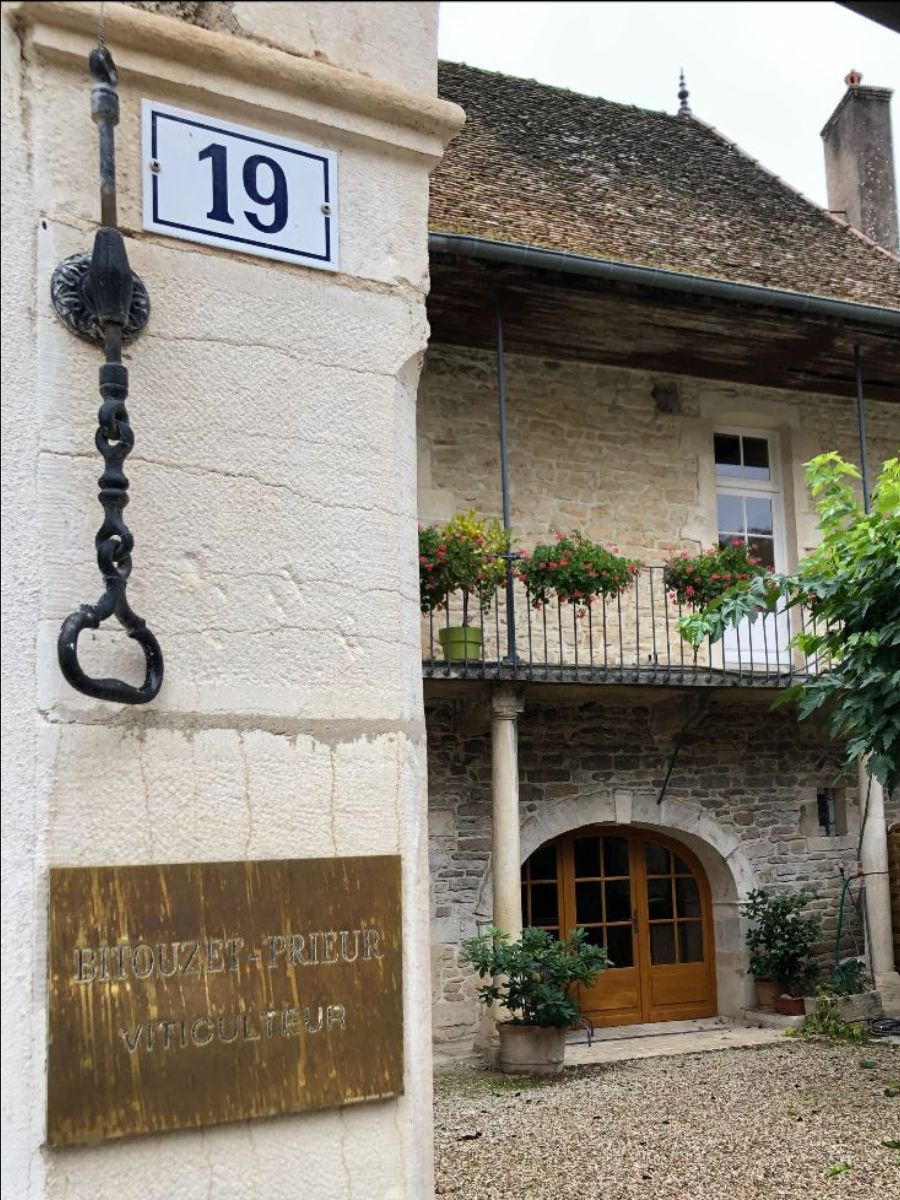 'After my maiden visit last year, I must say that I liked these wines a great deal, both white & red'
Neal Martin – Vinous Media
We are delighted today to offer you a stunning new addition to our Burgundy offer, the 2020 release from Domaine Bitouzet-Prieur.
 
One of the first Burgundy domaines to bottle their own wines, Domaine Bitouzet-Prieur was born of the marriage of Vincent Bitouzet of Volnay and Ann Prieur of Meursault. Today, this family domaine is run by François Bitouzet who has recently moved to an impressive new cuverie just outside Meursault. As a result, 'we should expect some great things from this producer' says Neal Martin.

The holdings, 40% of which is Chardonnay and 60% Pinot Noir, include a selection of the finest Premier Crus in Volnay and Meursault. They are in conversion to organic viticulture but no herbicides have been used since 1995. The 2020 harvest started on 21st August and was over by 28th, the earliest a harvest has finished in six generations according to François.
 
The 2020 whites are precise and elegant, the reds extremely classic and well-defined. In Neal Martin's recently published notes, the Meursault Clos du Cromin is described as 'very fine' while the Meursault 1er Cru Charmes shows 'real intensity'. Both the Volnay 1er Cru Clos des Chênes and the Volnay 1er Caillerets are described as 'excellent.'

All in all, this was a very impressive tasting and we are delighted to be able to introduce these exceptional and high scoring wines to you for the first time. Quantities are limited so please contact us as soon as possible to secure an allocation.

These wines are offered en primeur subject to availability. Shipment in the Autumn of 2022.
Purchase In Bond (ex duty & VAT)
2020 Meursault Clos du Cromin
 £270 per 6 bottle case in bond
'The 2020 Meursault Clos du Cromin has a perfumed nose with yellow plum, touches of saffron and jasmine, all well defined. The palate is well balanced with a saline entry, good weight in the mouth, a little waxy in texture towards the finish with stem ginger on the aftertaste. Very fine.' 90-92 points, Neal Martin
There is a little more intensity to the Cromin. A vivacious bouquet of limes and greengages leads to an utterly delicious palate with pithy grapefruit and lemon fruits while an energetic mineral freshness provides wonderful balance. Drink from 2023. Bancroft Note
2020 Meursault 1er Cru Charmes
£420 per 6 bottle case in bond
'The 2020 Meursault Les Charmes 1er Cru has a slightly reduced bouquet, but there is real intensity here and fine mineralité. The palate is well balanced and carries the reduction well, fine weight, quite sappy and grippy towards the finish with a touch of ginger on the aftertaste. This will require some bottle age.' 92-94 points, Neal Martin
From two parcels, including one planted in 1945, this has a very expressive bouquet with warm citrus flavours, a hint of grapefruit pith and a dash of lime. Fantastically fresh on the palate, green apple and tangy lime zest notes lead to a long finish with a delicate seasoning of white pepper. Showed very well from barrel. Drink from 2025. Bancroft Note
2020 Volnay 1er Cru Pitures
£306 per 6 bottle case in bond
'The 2020 Volnay Les Pitures 1er Cru has a floral, quite elegant and well defined bouquet with red cherries, wild strawberry, crushed stone and light rose petal scents. The palate is medium-bodied with fine definition, black and red fruit comingling with black pepper and white pepper towards the involving and quite persistent finish. This is another classy Volnay from Bitouzet-Prieur.' 92-94 points, Neal Martin
A deliciously expressive wine with a fragrant bouquet of blueberries, cassis and cherries and a hint of lavender. On the palate, supple blackcurrant fruits are supported by silky, mineral tannins while an ethereal rose petal and wild strawberry note adds complexity. Will age beautifully for a least a decade. Drink from 2025. Bancroft Note
2020 Volnay 1er Cru Clos des Chênes
£360 per 6 bottle case in bond
'The 2020 Volnay Clos des Chênes 1er Cru has the most backward bouquet of the Domaine's Volnay: undergrowth, damp moss scents infusing the red fruit, broody but pure. The palate is medium-bodied with sappy red berry fruit, a mouth-filling and voluminous Volnay with firm grip on the finish. Cellar this for 4-6 years. Excellent.' 92-94 points, Neal Martin
Expressive yet well-defined, this beautifully refined Volnay has a brooding bouquet of sweet cassis and dark berry aromas. An intensely refreshing palate with supple black fruit is supported by fine mineral tannins which bring focus, leading to a long and powerful finish. As is often the case with Clos des Chênes, it should be cellared for at least five years. Excellent. Drink from 2026. Bancroft Note
2020 Volnay 1er Caillerets
£465 per 6 bottle case in bond
'The 2020 Volnay Les Caillerets 1er Cru has a generous nose with red cherries and crushed strawberry aromas, nicely defined though maybe the Taillepieds has a touch more complexity. The palate is medium-bodied with fine tannins, plenty of red fruit with a precise and lightly spiced finish. This is very expressive and I can see it ageing with style. Excellent.' 93-95 points, Neal Martin
A small production of just 2.5 barrels, this charming Caillerets has a generous bouquet of wild strawberries and cool blueberry fruits which open out in the glass. Showing lovely energy on the palate and superb length, fresh redcurrant fruits are balanced by fine, integrated tannins. An absolutely delicious wine. Drink from 2026. Bancroft Note
Enquire About Availability
To enquire about purchasing, please fill in the Enquiry Form below, contact James Ceppi di Lecco
([email protected]), or call our office at +44 (0) 20 7232 5450