2011 Comtes de Champagne Blanc de Blancs, Taittinger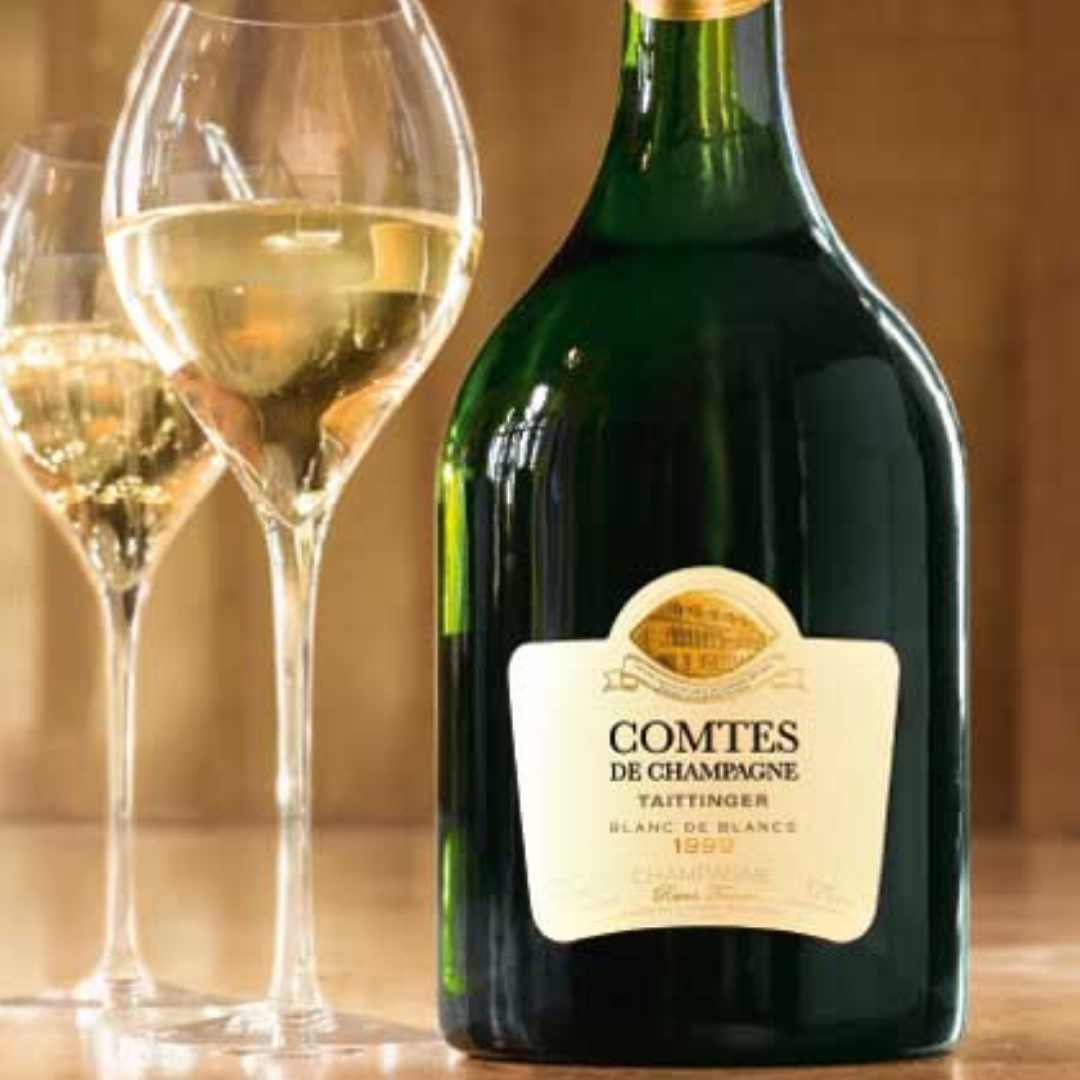 'Comtes is one of the most reliably age-worthy wines in Champagne, yet it continues to represent terrific value'
William Kelley
The Wine Advocate
Today we are delighted to offer the much anticipated new release of the 2011 Comtes de Champagne from the icon champagne house of Taittinger.

The exclusive Comtes de Champagne Blanc de Blancs is one of the finest and rarest of all champagnes. 100% Chardonnay from Grand Cru vineyards in the Côte des Blancs, this remarkable cuvée is made from the purest first press juice known as the 'cuvée'. A small percentage is aged in oak barrels to create the very delicate toasted nuances in the final wine. The celebrated bottles only see daylight after 10 years ageing in ancient chalk cellars beneath the Abbey of Saint-Nicaise in Reims.

Only produced when the harvest is of exceptional quality and worthy of becoming a great Chardonnay vintage, Taittinger did not make either 2009 or 2010 despite intense global demand. Tasted in London very recently, the 2011 is a deliciously attractive Comtes with lovely freshness, elegance and persistence. A generous palate is underscored by a delicate mineral freshness giving it great charm and precision, a style reminiscent of the 2007 with a long future ahead of it.

There are just a handful of cases available of the 2011 Comtes de Champagne Blanc de Blancs, so please contact us as soon as possible.
Purchase In Bond (ex duty & VAT)
2011 Comtes de Champagne Blanc de Blancs, Taittinger
£535 per 6 bottle case in bond
'A firm, fresh Comtes with a tight and composed palate. It's full-bodied with a racy mid-palate. Long and persistent. Very structured with phenolics and acidity. Minerally. Floral, too. Refreshing and energetic. September 2021 release.'  97 points, James Suckling, jamessuckling.com
Enquire About Availability
To enquire about purchasing, please fill in the Enquiry Form below, contact James Ceppi di Lecco
([email protected]), or call our office at +44 (0) 20 7232 5450