2017 Barolo: Schiavenza and Paolo Conterno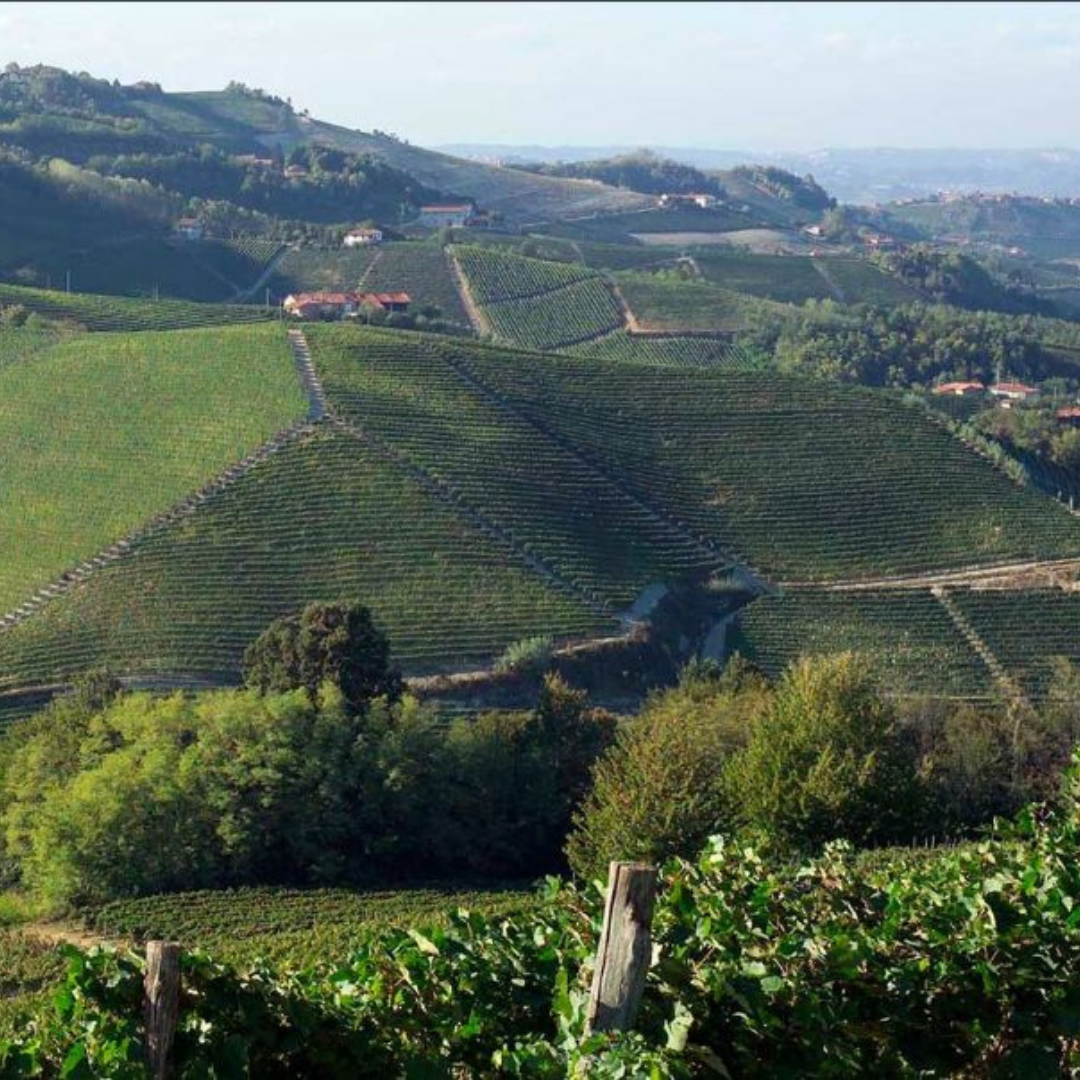 'Conterno's 2017 Barolo Ginestra is laced with succulent red cherry, menthol, kirsch, star anise and blood orange'
Antonio Galloni
Vinous
We are delighted today to release a limited selection of classic 2017 Barolos from Schiavenza in Serralunga d'Alba and Paolo Conterno in Monforte d'Alba.

Schiavenza in Serralunga was founded by the brothers Vittorio and Ugo Alessandria in 1956. The estate was part of the Opera Pia Barolo whose vineyards were worked by sharecroppers – hence the name 'schiavenza' from the local word for sharecropping. Schiavenza has made a few changes over the last few years, including the introduction of a vertical basket press, but the approach remains traditional with extended ageing in traditional Slavonian oak botti. All three crus are on the east side of the Serralunga ridge, so exposures are the same and they are vinified the same way, yet each cru has its own personality and expression. If you are looking for classic, ageworthy Serralunga Barolos, Schiavenza is right up your street.

Paolo Conterno founded Casa della Ginestra in 1886 and was one of the very first growers in the Langhe to sell barrels of wine directly to customers. At the helm today, Giorgio Conterno produces brilliant and classically styled Barolos from the Ginestra cru, renowned for its intense and incredibly aromatic wines. The estate's style is rooted in tradition – extended macerations and long aging resulting in very pure wines with great balance and aging potential. We are delighted to offer you the Barolo Ginestra 2017 described as 'deep and sensual' by Antonio Galloni with 'striking layers of nuance'.

Over the summer we offered the latest high scoring releases from celebrated Cavallotto and rising star Guido Porro. We have a few cases remaining, so please contact us if you are interested. All wines are offered subject to availability.
Purchase In Bond (ex duty & VAT)
2017 Barolo Broglio, Schiavenza
£145 per case of 6 bottles in bond
'Very perfumed with pretty, sweet fruit and roses on the nose, following through to a medium to full body with tight, polished tannins and a long, flavorful finish. Shows finesse and balance. Hints of tar in the aftertaste. Drink in 2024 and onwards.' 94 points, James Suckling, jamessuckling.com
2017 Barolo Cerretta, Schiavenza
£165 per case of 6 bottles in bond
'Sweet strawberry with tar and bark on the nose. Full-bodied with a solid core of fruit and chewy, dusty tannins. Classic styled. Needs at least five years of bottle age. Try after 2026.' 96 points, James Suckling, jamessuckling.com
2017 Barolo Prapò, Schiavenza
£205 per case of 6 bottles in bond
'Lots of dried orange peel, strawberry and watermelon on the nose. Full-bodied with loads of intense fruit and chewy tannins. Really big and structured but remains energetic and solid. Best after 2026 and onwards.' 96 points, James Suckling, jamessuckling.com
2017 Barolo Ginestra, Paolo Conterno
£225 per case of 6 bottles in bond
'Conterno's 2017 Barolo Ginestra is laced with succulent red cherry, menthol, kirsch, star anise and blood orange. Deep and sensual, with striking layers of nuance that unfold over time, the Ginestra is another wine in this range that will drink well pretty much right out of the gate. It is an especially soft, mid-weight Barolo from this Monforte site, and that's not a bad thing for readers looking for a wine to drink over the near and medium term. 2025-2037.' 93 points, Antonio Galloni, vinous.com
Enquire About Availability
To enquire about purchasing, please fill in the Enquiry Form below, contact James Ceppi di Lecco
([email protected]), or call our office at +44 (0) 20 7232 5450