2013 Bollinger B13, Blanc de Noirs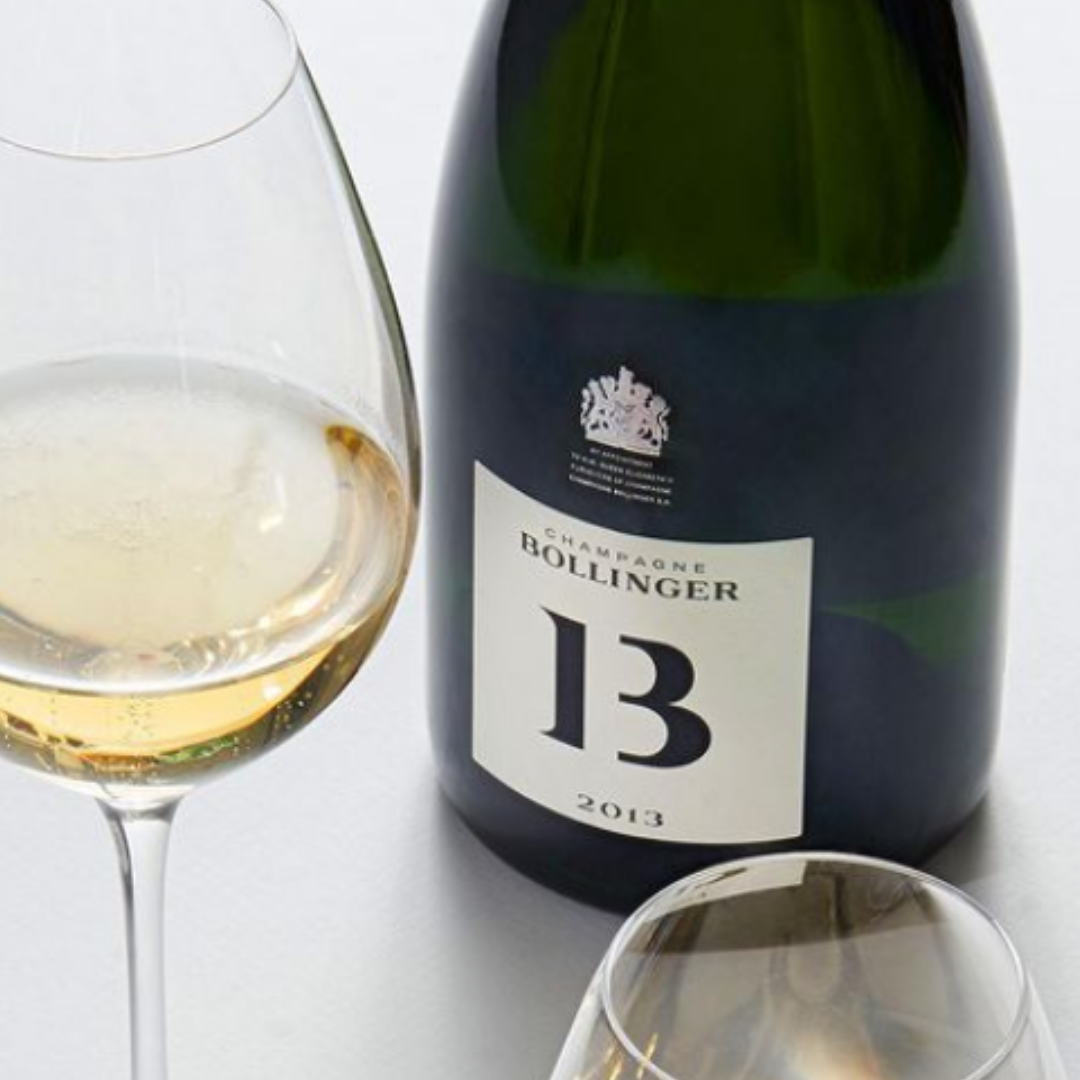 'My favourite of Bollinger limited editions so far!'
Essi Avellan MW
We are delighted to offer you the new B13 from Bollinger, a limited-edition Blanc de Noirs of 'great depth and wonderful seriousness' says Champagne critic Richard Juhlin.
Composed of just five crus, 92% of which were Grand Cru and 8% Premier Cru, B13 is made in the classic Bollinger style. Attractive nutty tones from ageing in foudres are already evident. The addition of reserve wines, matured 'en magnum' for 7 years, have added to the aromatic complexity of this wonderful vintage cuvée. Rich and elegant, and very approachable even now, it will age beautifully. 'I will wait as long as I can before I open my own bottles' says Richard Juhlin.
Offered on a first come, first served basis, we have a small allocation of just 10 cases to offer our customers.
We look forward to hearing from you.
Purchase In Bond (ex duty & VAT)
2013 Bollinger B13, Blanc de Noirs
£395 per 6 bottle case in bond
'Pre-release! A Blanc de Noirs from 5 villages where half consists of equal shares of Aÿ and Verzenay. As you know, Verzenay and Aÿ are the dominant villages in Bollinger's vintage champagnes. Verzenay is often the chalky and mineral-packed backbone of Bollinger's vintage construction and Aÿ yield the embraced generous rich Pinot Noir that gives Bollinger's wines such muscle strength. Here, the balance of the two is accompanied by red fruits and spices from the three other villages that is playing the second violin in this symphony. Because it is precisely the symphonic harmony that impresses most when the wine in large parts is youthfully fruity and anything but finished. Notes of strawberries, pineapple, banana and pear will over time be blown off for more nutty and powdery smoke dominated notes with great depth and wonderful seriousness. Personally, I will wait as long as I can before I open my own bottles to get the increasing depth of grilled hazelnut aroma that only storage can provide.' 92-94 points, Richard Juhlin, champagneclub.com
 
'On this vintage with a prolonged growing season Bollinger played the cool card, choosing to go with a high proportion of Verzenay fruit (51%). The combination of cool vintage and cool terroir is truly attractive for a blanc de noirs. Already the nose has lovely zingy fruitiness to it, lemon custard, perfectly ripe peaches and elegant spicy and chalky tones. The ensemble comes across as elegant, super juicy and purely fruity. My favourite of Bollinger limited editions so far!' 93-95 points, Essi Avellan MW, essiavellan.com 
Enquire About Availability
To enquire about purchasing, please fill in the Enquiry Form below, contact James Ceppi di Lecco
([email protected]), or call our office at +44 (0) 20 7232 5450