2018 Vin de Constance, Klein Constantia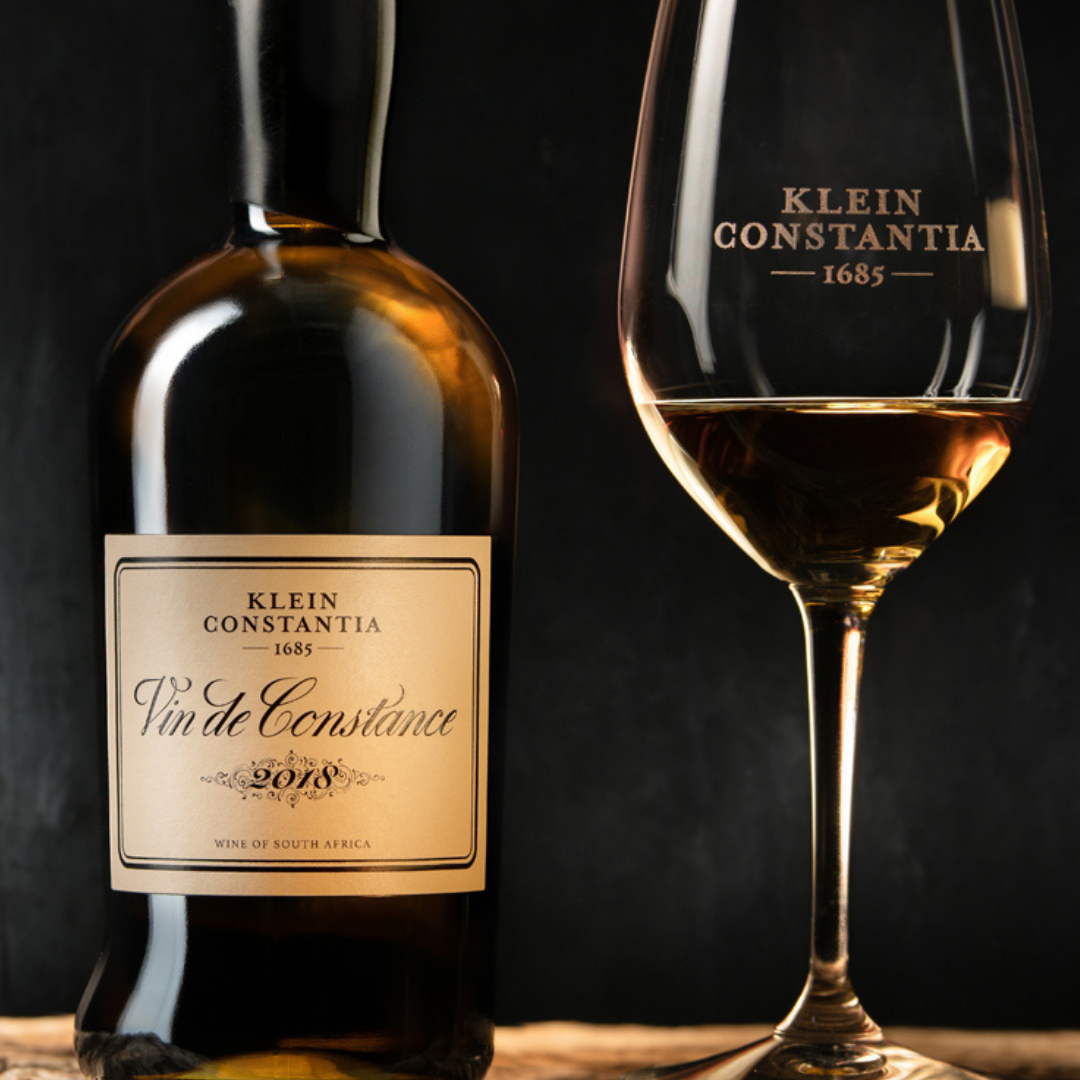 'A sweet wine to drink when young, to marvel over the intensity & verve, yet also one to age for decades'
James Suckling
Today we are delighted to offer the first wine of what promises to be an exciting September of releases from La Place de Bordeaux. 

South Africa's Vin de Constance is one of the world's iconic sweet wines, more famous in the 18th and 19th centuries than Yquem or Tokay. Having 'disappeared' with phylloxera 130 years ago, these highly sought-after and delicious wines were recreated by the Klein Constantia estate in the 1980s.

The secret to Vin de Constance is the harmony between sweetness and freshness which is down to the cool climate of the Cape and the traditional way the wines are made. As in the past, this a natural sweet wine produced from late harvested grapes which become raisined on the vines – botrytis rarely develops in Muscat de Frontignan thanks to its very thick skins. Grapes are hand harvested and each batch is fermented separately which can take from six months to a year. The various components are matured in a combination of 60% new oak and acacia barrels, as well as large foudres, and the final blend is put together by a team of international experts.

Cool night-time temperatures during ripening produced grapes of exceptionally quality in 2018. The berries were smaller than usual with immensely concentrated flavours resulting in an incredibly complex and intense wine which is both sweet and fresh with notes of lemon zest, dried fruits, salted caramel and delicate spices – a truly unique and delicious wine which can age for up to twenty years but is eminently drinkable now if you can't wait!

Serve chilled as an accompaniment to desserts such as tarte tatin or strong cheeses including Stilton and Roquefort. As always, this wine offers exceptional value for money and should not be missed.
Purchase In Bond (ex duty & VAT)
2018 Vin de Constance, Klein Constantia
£246 per 6x50cl bottle case in bond
£405 per 3x150cl magnum case in bond
'Extraordinary aromas of white peaches, apricots, vanilla and flowers. Full-bodied and very sweet with so much sweet and dried fruit, such as apricots and tangerines, yet it maintains citrusy freshness and texture, with a long, very sweet finish. Always energetic and vivid. Great length to this. Goes on for minutes. It's a sweet wine to drink when young, to marvel over the intensity and verve, yet also one to age for decades. Drink or hold' 98 points, James Suckling, jamessuckling.com
Enquire About Availability
To enquire about purchasing, please fill in the Enquiry Form below, contact James Ceppi di Lecco
([email protected]), or call our office at +44 (0) 20 7232 5450