Bandol Rosé, Domaine Terrebrune 2019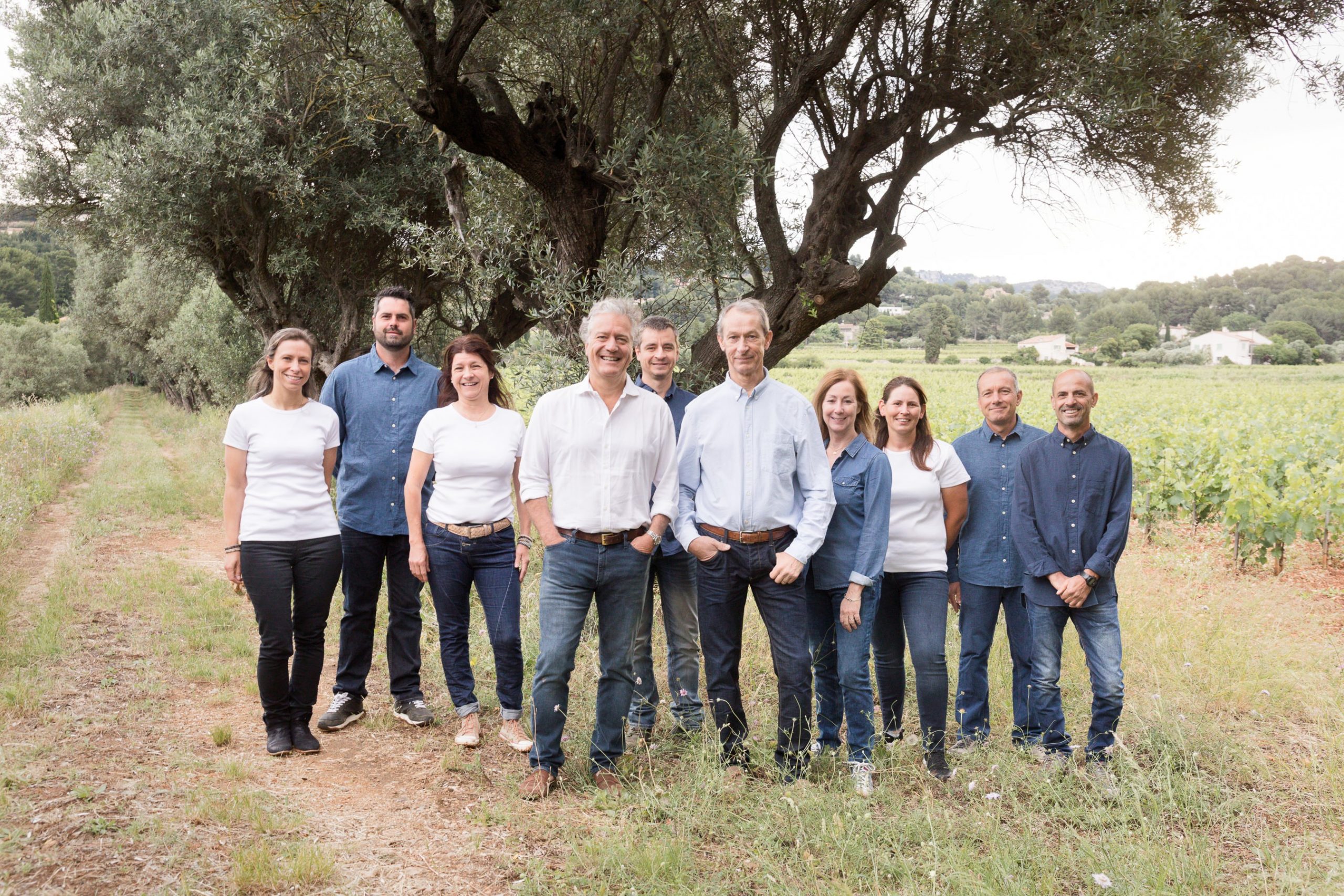 We are excited to offer you Domaine Terrebrune's delightful 2019 Rosé from Provence. A very classy and elegant rosé, it has a bright bouquet of wild strawberries and forest fruits and a deliciously refreshing palate of cranberries and stone fruits with a hint of lavender.

Georges Delille bought what would become Domaine de Terrebrune in 1963. The property is just east of Bandol on the coast in an idyllic spot dotted with olive groves. It wasn't until 1980 that the first vintage was made with his son Reynald, the name Terrebrune being inspired by the unique brown clay soils of the property. The subsoil though is dominated by blue, fissured limestone which gives the wines their energetic mineral backbone. Gentle maritime breezes contribute to the elegance and freshness of these wonderful wines.

Reynald's Bandols are very special. There is an ethereal quality and a real sense of energy and depth to these wines. Along with the terroir, organic viticulture also plays an important role. The terraced vineyards are regularly worked by plough and hand-hoes and chemicals and fertilizers are avoided at all costs. All these factors combine to create wonderfully intense wines that offer great cellaring potential too, the rosés included.

A blend of 60% Mourvedre, 20% Grenache, and 20% Cinsault, the 2019 Rosé is a very attractive wine. In fact, this is one of the best rosés we have tried in recent months; the perfect apéritif and wonderful with food too.
Purchase (inc duty & VAT)
2019 Bandol Rosé, Domaine Terrebrune | £120 per 6 bottle case inc duty & VAT
'The 2019 rosé from Domaine Terrebrune reveals its complexity of aromas, alternately exotic with its delicate notes of grapefruit, its scents of fennel and then these floral nuances which remind us of the freshness of rose petals. The mouth is crossed by a minerality which merges with a fine tonic and acidulous column. The palate could be summed up by the delicate structure of its bitters and its exceptional potential which concerns only a small number of rosés from Provence. Its regularity has made it one of the most prestigious estates of the French vineyard, shining in all three colors. Their aging capacity is exceptional, it is one of the signatures of the greatest wines'. Olivier Poussier, Best Sommelier of the World Competition, Montreal 2020
Enquire About Availability
To enquire about purchasing, please fill in the Enquiry Form below, contact James Ceppi di Lecco
([email protected]), or call our office at +44 (0) 20 7232 5450