Cederberg Five Generations Cabernet 2018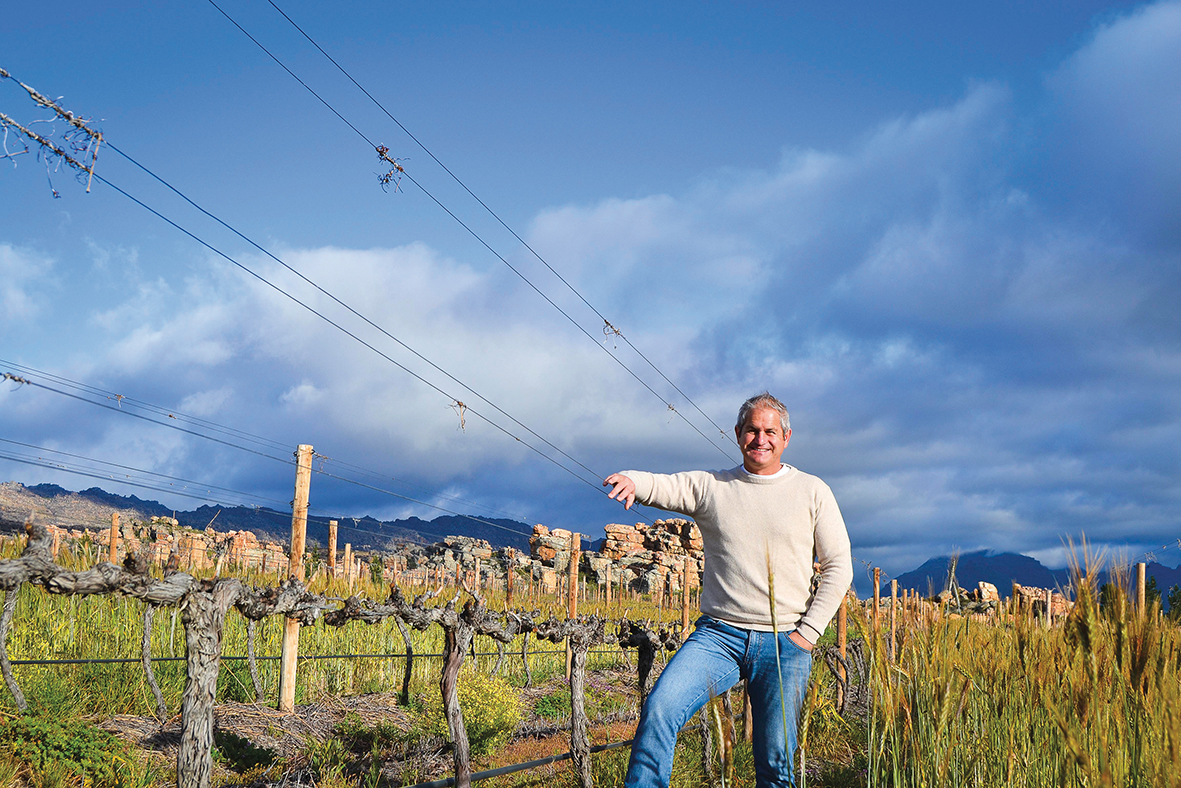 We are delighted to announce that long-term Bancroft favourite Cederberg has been awarded a Best in Show accolade for its 2018 Five Generations Cabernet Sauvignon. The judges were thrilled with its 'freshness, purity and length'.
Cederberg is widely regarded as one of South Africa's best high-altitude vineyards. Located some 250 km north of Cape Town, this remote mountainous region is one of the driest places in South Africa. The area enjoys a cool Mediterranean climate and, at 950m to 1100m above sea level, these are the highest vines in the Western Cape. Rugged slopes, diverse soils, and a unique climate produce wines of exceptional quality. 'I want people to drink my wine and think of these mountain ranges, unique and untouched' says David Niewoudt, the 5th generation of the family to work at this beautiful estate.
The Five Generations Cabernet showcases the very best of Cederberg. Available in limited quantities, the grapes are hand-harvested and the wine spends 18 months maturing in French barrels. Handcrafted and classically styled, with velvety textures and lovely definition, the 2018 displays sumptuous dark fruit aromas whilst the palate is rich and multi-layered with notes of plum, blackcurrant and a hint of elegant spice. The judges said this wine had 'remarkable purity, length and, once again, freshness'.
We have persuaded Ceberberg to let us have a small quantity of this fabulous wine which we're offering at a very special price of £199 per 6 bottle case inc duty & VAT.
2018 Five Generations Cabernet Sauvignon, Cederberg Private Cellar | £199 per 6 bottle case inc duty & VAT

'South African Cabernet Sauvignon is always a hotly fought category in the Decanter World Wine Awards, and this year was no exception. The wine which emerged with the laurel wreath and a spot in our top 50 Best In Show is one of the most remotely sited in the country, hidden away in the high Cederberg. It's tempting to see a mountain purity in this dark wine, and the altitude can surely be read in the freshness of its blackcurrant fruits and their near-leafy charm. Those fruits drive through the palate with remarkable purity, length, and, once again, freshness; it carries its alcohol with ease, and the finish is clean and bright. The tannins are soft, almost hidden behind the acidity, but they are there to bring a touch of cleansing bitterness which refreshes further'. Decanter World Wine Awards 2021
Enquire About Availability
To enquire about purchasing, please fill in the Enquiry Form below, contact James Ceppi di Lecco
([email protected]), or call our office at +44 (0) 20 7232 5450