Winery of the Year: Bedrock Wine Co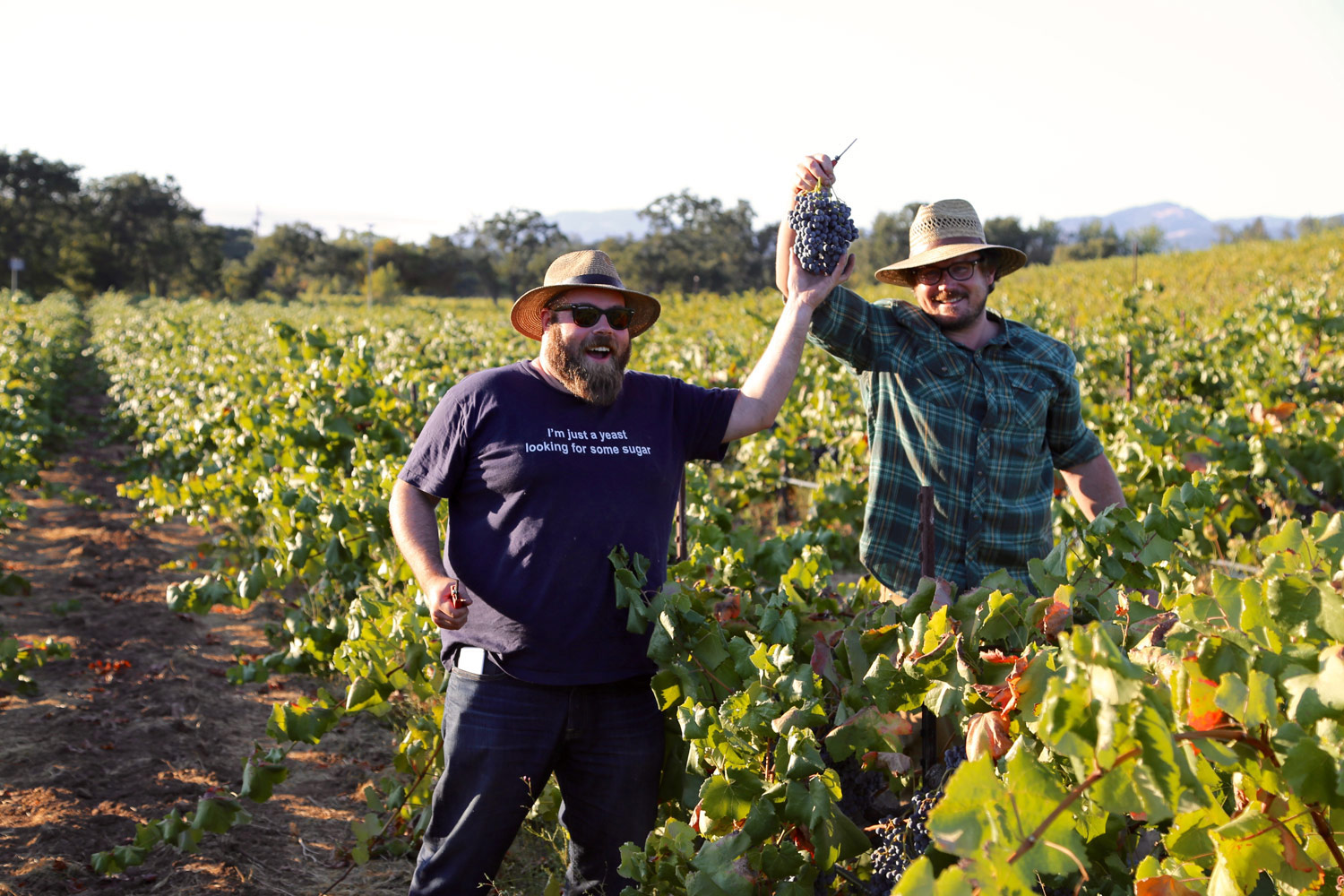 Simply put this is a monumental set of wines
Antonio Galloni, Vinous
We are delighted to bring you a small parcel of the superlative 2018 vintage from Bedrock Wine Co in California, just named Winery of the Year by Antonio Galloni. 'One after the other, the wines were just stunning' says Galloni, 'so finely cut and so expressive of site'.
Established in 1854, Bedrock is one of the most celebrated properties in Sonoma Valley's Central Corridor, an area with some of 'the most pedigreed vineyard sites anywhere in the world'. Morgan Twain-Peterson MW and his father Joel bought a sizeable part of the estate in 2005, renaming it Bedrock. One of the most highly regarded of all American winemakers, Joel knows Sonoma's vineyards better than anyone. Morgan is extremely talented, perhaps the best winemaker of his generation. Full of boundless energy and enthusiasm, both are passionate about producing individual wines from old vines which express the unique character of each site. The wines 'are defined by power, breadth and dark tonalities of fruit' yet Bedrock is a place 'where the voice of the land consistently speaks louder'.
From the 'dazzling' Pato Vineyard Heritage to the 'drop-dead gorgeous' Vineyard Under the Mountain Heritage and the 'exquisite' Bien Nacido X Block Syrah, this is a stunning collection that deserves very serious attention. As we are about to ship and stocks are very limited, please contact us as soon as possible to secure your allocation of these extremely rare wines.
Purchase In Bond (ex duty & VAT)
2018 Pato Vineyard Heritage Contra Costa County | £295 per 12 bottle case in bond
'Bedrock's 2018 Pato Vineyard Heritage Wine emerges from a site in Contra Costa County planted in 1905 own rooted vines. Here the presence of Petite Sirah and a warmer microclimate yield a red wine of real breadth, richness and power. The 2018 needs time to be at is best, but it possesses dazzling intensity, structure and energy. In a word: dazzling.' 95 points, Antonio Galloni
2018 Vineyard Under the Mountain Heritage Santa Clara County | £345 per 12 bottle case in bond
'One of the many standouts in this range, this wine is a blend of 60% Zinfandel and 40% Carignan from a site in Santa Clara County. Bright and punchy, with tons of fruit intensity, the 2018 is a drop-dead gorgeous beauty. It is one of the more overt wines in this range. Sweet red cherry, pomegranate, plum, spice and menthol build into the voluptuous, creamy finish. Racy and so inviting, the 2018 is simply fabulous.' 95 points, Antonio Galloni
2018 Dolinsek Ranch Heritage Russian River Valley | £185 per 6 bottle case in bond
'The 2018 Dolinsek Heritage Wine shows the darker, more brooding side of the Russian River. Here, Barbera, Syrah, Petite Sirah and Alicante form the heart of the Mixed Blacks that account for about 35% of the blend. Black cherry, plum, lavender, spice, menthol and licorice add to an impression of weight and gravitas in a wine that delivers the goods big time.' 97 points, Antonio Galloni
2018 Bien Nacido X Block Syrah Santa Maria Valley | £410 per 12 bottle case in bond
'The 2018 Syrah Bien Nacido Vineyard X-Block boasts stunning aromatic intensity and superb balance. Rose petal, sage, lavender, white pepper, mint and savoury herbs scream with Syrah character. The 2018 was fermented in several lots, and whole cluster inclusion ranged from 40% to 100%. What comes through most is an exquisite expression of Syrah from one of the most pedigreed sites in Santa Barbara, and all of California for that matter. The wine's depth belies its 12.5% alcohol.' 94 points, Antonio Galloni
2018 Monte Rosso Zinfandel Sonoma Valley | £255 per 6 bottle case in bond
'The 2018 Zinfandel Monte Rosso Vineyard is so elegant, so pure, so refined. Medium in body and yet remarkably deep, Bedrock's 2018 Zinfandel Monte Rosso shows why this site is so highly regarded. Soaring aromatics, beautifully layered fruit and silky tannins give the 2018 much of its appeal. Dark red cherry, spice, cedar, tobacco, lavender and pipe tobacco all add layers of nuance, but it is the wine's feel that stands out most. Structure and bright acids give this Zinfandel such a unique profile. I loved it.' 96 points, Antonio Galloni
Enquire About Availability
To enquire about purchasing, please fill in the Enquiry Form below, contact James Ceppi di Lecco
([email protected]), or call our office at +44 (0) 20 7232 5450