Spotlight on Brokenwood Wines
'Brokenwood Wines: sublime expressions of Hunter Valley' 
'What began in 1970 as a Hunter Valley hobby-farm vineyard for three Sydney-based solicitor friends, Tony Albert, John Beeston and James Halliday, has today evolved into one of Australia's premier wine brands.' – Daniel Honan, Decanter Magazine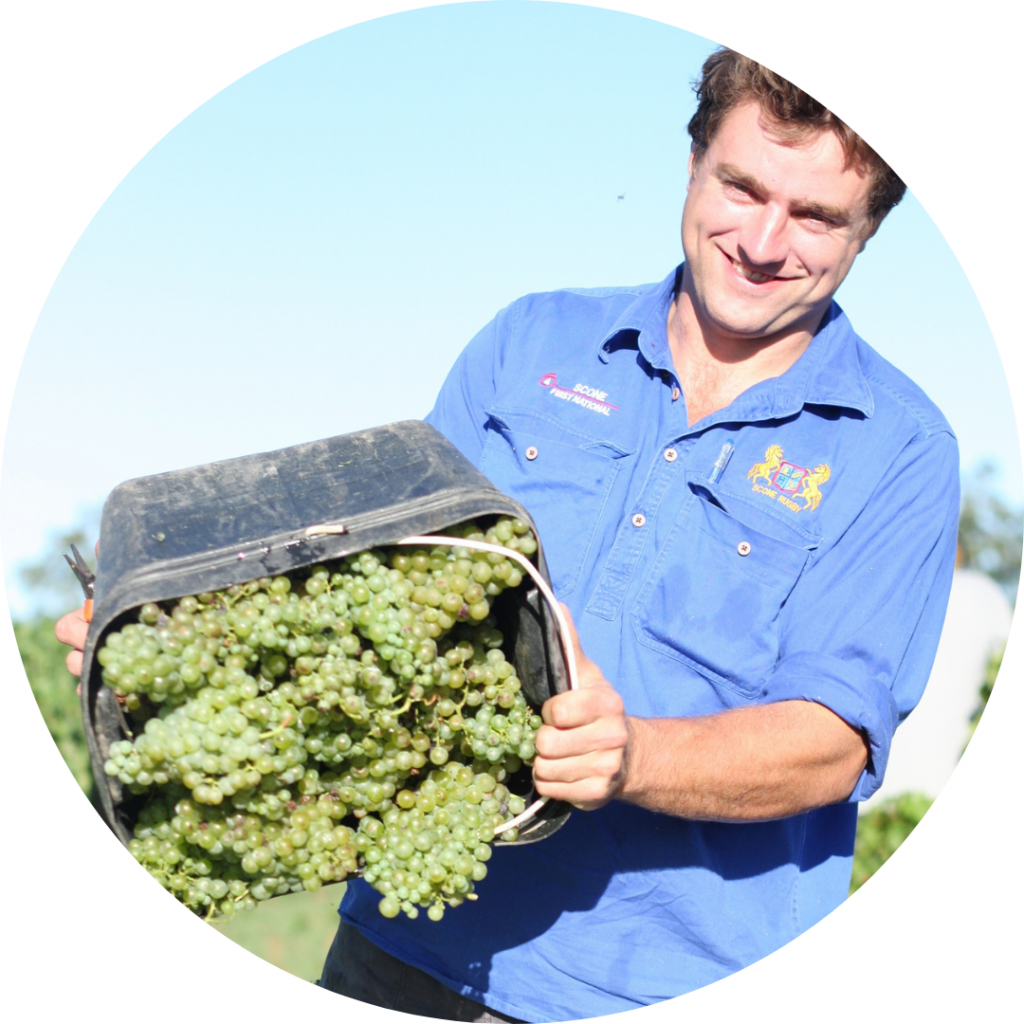 The Bancroft team recently had the chance to catch up with Stuart Hordern and Geoff Krieger of Brokenwood Wines, Hunter Valley. Although it was a 10pm start for the Aussies, Stuart assured us this was no problem. 'We started harvest yesterday, so sleep isn't on the agenda for the next 6 to 8 weeks', he explained.
With the start of the harvest the winery is now abuzz, the vintage crew having arrived on Sunday bringing bundles of energy and enthusiasm with them. A wetter spring allowed for fantastic canopy growth, followed by a mild summer that ran later than average, delaying harvest. 'It has been a challenging growing season', explains Stuart. Chardonnay, for example, is usually picked during the second week in January but as of the 18th, they are only just picking a few parcels here and there. What he hopes for over the next few days? 'If you have a direct line to the weather gods, an extra few days of warmth for good measure.'
It is a thrilling time to be a part of the Brokenwood journey as 2022 marks their 50th vintage. Stuart says he is humbled to be at the helm, adding 'it is an incredible honour to be carrying on the legacy of Brokenwood.' Having grown up on a farm in the Hunter Valley, Stuart left to study in Adelaide before working vintages in France and California. He later returned home to Hunter Valley and landed the role of Assistant Winemaker at Tyrrell's Wines. A few years later in 2009, the opportunity came up for an Assistant Winemaker at Brokenwood and he jumped on this. It was this leap – just 1.5 kilometres down the road – in which Stuart worked under the guidance of the famed Iain Riggs for five years before he took the reins in 2014/2015.
Stuart is quick to serve well-deserved credit and recognition to his team. The highly applauded team includes winemaker Kate Sturgess – whose plaudits include a place in the 2021 cohort of Wine Australia's Future Leaders program and a nomination for Winemaker of the Year at the Hunter Valley Legends Awards 2021 –  and Katrina Barry, Vineyard Manager at Brokenwood. Kat has been working at the winery since the age of 12, learning from her father who had held that role for 23 years. They worked 18 vintages side by side.
In terms of its offerings, Brokenwood is synonymous with premium white, namely the flagship ILR Reserve Semillon. The release of a new vintage – currently 2014 – the ILR is always excitedly anticipated and the 2014 is the second consecutive vintage to be awarded the James Halliday's Semillon of the Year – no small feat by any means. The wine is named after former Chief Winemaker and Managing Director Iain Leslie Riggs, who is responsible for Brokenwood's international acclaim and was the driving force behind their exceptional Hunter Valley whites. Only produced in the best vintages, the 2014 is sourced from the Trevena Vineyard, an important heritage site with vines dating back to 1926. Harvested by hand and matured without oak to preserve as much energy and freshness as possible, this is a brilliant example of a classic Australian Semillon. Hunter Valley's Semillons typically have a unique ageability. The ILR Reserve Semillon is traditionally released after six years, just as the colour is developing and the fruit is beginning to express itself. In addition to the ILR, Brokenwood produces a classic Hunter Valley Semillon, the 2021 is rich in style, ready to enjoy now though it will age gracefully. The 2019 Chardonnay is finely structured, driven by pristine freshness rather than by oak. 
Brokenwood has also made their name as one of the first Australian producers to focus on single vineyard wines. They began this venture in the 1980s, when most Australian producers at the time were working towards regional and varietal blends. From these early days, the Brokenwood team wanted to focus on the importance and pedigree of the single vineyards. Their single vineyard red wines – including the Graveyard Vineyard Shiraz – are an impressive reflection of this decision. For Stuart, he says that it is as much to do with getting the picking date correct; he wants ripe fruit but with freshness; his aim is for a concentrated wine with finesse. 'This is not a high octane style of Shiraz', he explains. The Brokenwood Hunter Valley Shiraz, too, is elegant and pure. While there is a touch of oak, it is very much in the background. A finessed style of Australian Shiraz. 
For those of you seeking Australian white and red that strikes the balance between high quality and good value, look no further than Brokenwood's Cricket Pitch label. This range was first sourced from a 4-hectare block at the foothills of Hunter Valley's famed Brokenback Ranges. The block was originally earmarked as the local cricket ground before the decision was made to plant a vineyard instead. Entry level in name, but certainly not in style or quality. The white – a blend of Sauvignon Blanc and Semillon – is aromatic and crisp with a surprising length. It is made to be enjoyed young, though there is a hint of complexity to the palate. The red – a blend of Cabernet Sauvignon, Shiraz and a dash of Merlot – is made with the intention of being a classic Australian style red wine: soft tannins, and sweet red fruits without being over concentrated.