In Conversation with… Chapel Hill Winery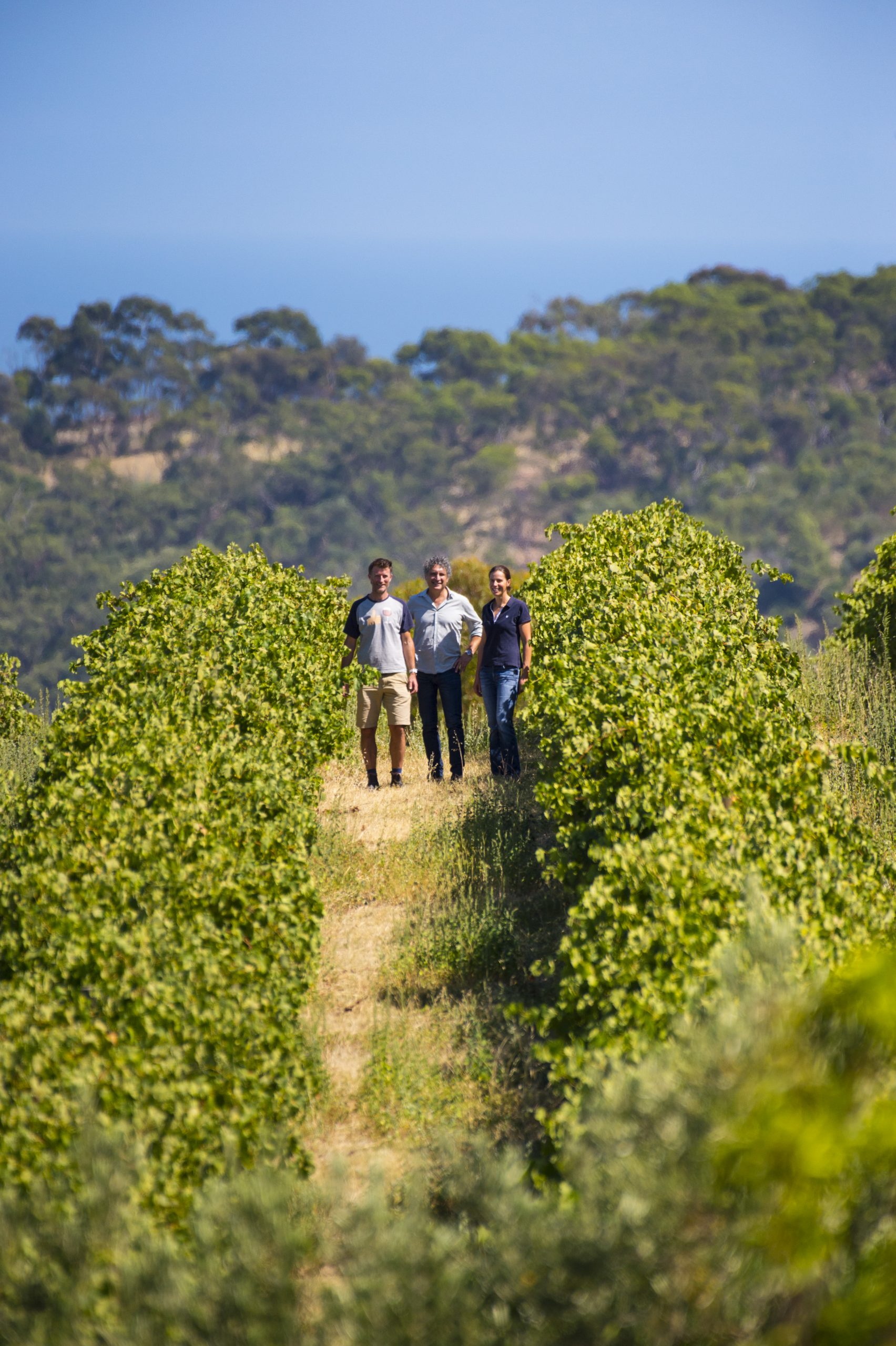 In Conversation with Michael Fragos of Chapel Hill Winery
Michael Fragos joins us at the start of the 2022 harvest to discuss the history of the estate, his journey into wine, and the plans for the future of Chapel Hill.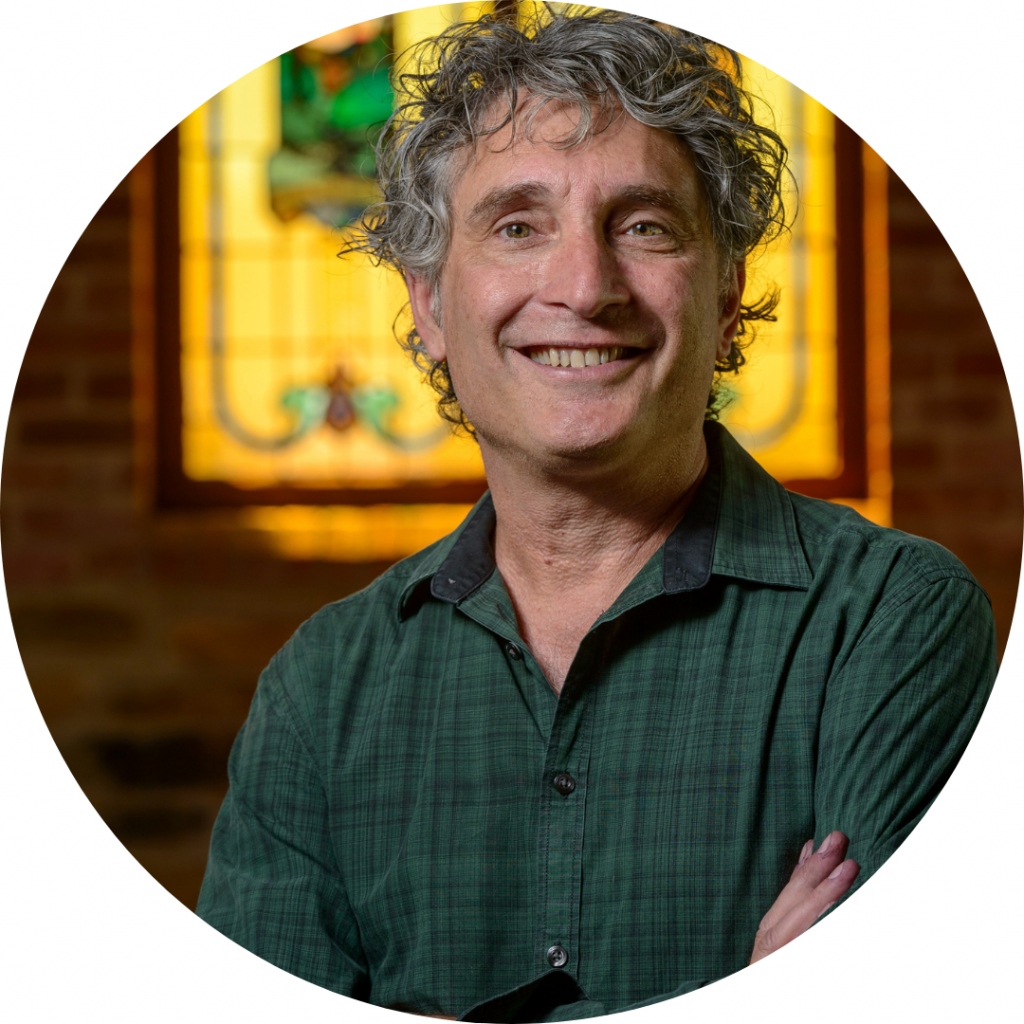 Under the guidance of winemakers Michael Fragos and Bryn Richards, Chapel Hill Winery strives to hand craft wines with purity and balance. Built on the site of the Seaview Chapel and schoolhouse, the 1865 ironstone chapel still proudly stands today and is an integral feature of the tasting room.
Perched on the edge of the spectacular Onkaparinga Gorge, shallow rocky soils are a feature with sweeping views back over McLaren Vale and Gulf St Vincent. The beautiful Chapel Hill vineyard overlooking sea views boasts elevation, ancient rocks, contoured plantings and moderating sea breezes. The undulating landscape results in a series of small blocks with unique combinations of geology, soil, aspect and climate. To complement the grapes grown in its vineyard, Chapel Hill also sources fruit from a range of 'like-minded' grower vineyards. The range includes the MV Grenache, MV Shiraz and The Parson Cabernet Sauvignon.
You are one in a long and rich history of working this parcel of land. What pulled your founder, Thomas Nelson, to Chapel Hill originally?
The story is quite fascinating. In 1971, Tom was driving around McLaren Vale with a local real estate agent as he was looking to purchase some horse grazing land. As they drove past the then derelict chapel, the agent asked Tom if he ever had a burning desire to purchase an old chapel on a hill, as that property was for sale. Tom was immediately besotted by the property with the stoic old chapel surrounded by rolling hills and views onto the coast. This was the genesis of Tom's inspired vision to plant vineyards and build a winery with the chapel sitting proudly as the centrepiece.
What was your personal journey into wine?
I was born into a grape growing family in McLaren Vale and have fond memories of hand harvesting grapes from the age of five. One of the highlights from my childhood was the annual family ritual of "hand" making a barrel each of Shiraz and Grenache. My father was so proud of these wines, and it gave him so much pleasure to share these with family and friends. Fifteen years later, after a degree in Microbiology and Genetics at the University of Adelaide, combined with a passion for food and wine and the wonderful memories of growing up in McLaren Vale, I decided to pursue a degree in Oenology at Roseworthy College in South Australia.
McLaren Vale continues to gain critical acclaim for exceptional, terroir-driven wines. What do you enjoy so much about working in this region and what is specific to your site?
From a winemaking perspective, McLaren Vale has 30 kilometres of breath-taking coastline, and the Mount Lofty Ranges define McLaren Vale's boundaries and shape its unique climate. The cooling effect from the coast creates substantial meso-climate variations, providing the unique characteristics that makes the region so exceptional. McLaren Vale is also one of the most diverse wine regions in the world with over 40 geologies planted with vineyards. The community here is summed up by one word: sharing. The sharing of knowledge and friendship. There are so many winemakers who moved here and subsequently fell in love with the region and stayed for many years. Like all the great wine regions in the world, McLaren Vale is also underpinned by an amazing food culture.
You and Bryn took on the property in the mid-2000s, now joined by Rachel Steer, viticulturist. How has your philosophy evolved with time?
As a winemaker, it is a great moment of clarity when you learn to trust your grapes. When you are fortunate enough to make wine in such a sensational region, you gain the confidence to do less in the winery and adapt your methods to showcasing the wonderful varietal and site characters that we are blessed with here in McLaren Vale.
What has been the most significant change you have made since arriving at Chapel Hill?
Following the belief of trusting in your grapes, the focus is now on gentle and patient small-batch winemaking. The winery has been reconfigured to ensure that all the parcels of grapes achieve the focus and attention they deserve.
You are part of the Sustainable Winegrowing Australia (SWA) Program, could you please shed a little light on what this entails?
SWA is a national program for grape growers and winemakers to demonstrate and continuously improve their sustainability in the vineyard and winery through the environmental, social, and economic aspects of their businesses. As part of the SWA program, information collected allows a greater understanding of what's happening in the vineyard and winery so we can be proactive, rather than reactive. Chapel Hill Winery is committed to sustainable operations in both our vineyards and winery, and we recently achieved certification for both.
Appreciating that this is never an easy order – can you summarise your red wine winemaking style?
As there exists a deep respect for the land and vines we spend a lot of time in the vineyard. This, along with our history, inspires our vision to handcraft wines with purity and balance. In the vineyard, the focus is on sustainability and promoting biodiversity. In the winery, gentle, small batch winemaking is always preferred with traditional open fermentation, plunging, basket pressing and French oak maturation. Additions are minimised, the winemaking process is never rushed, and the red wines are clarified naturally without the use of fining agents or filtration.
What are you drinking when not your own wines?
I usually opt for Grenache. This delicious variety eloquently expresses the site where the grapes are grown. This makes it such an evocative variety to enjoy and explore as the wines transport you out into the vineyards.
How is the 2022 vintage shaping up?
Incredibly well. Due to the mild summer, harvest will be about two weeks late and ripening is quite even and steady so we can expect true varietal flavours and supple tannins.
What exciting projects/changes can we expect from Chapel Hill in the near future?
The pursuit of purity and balance in our wines is a long-term project and we are still investigating where we can do less in both the winery and vineyards to achieve this. You can never stop improving and learning more about your vineyards, winery, colleagues, and of course, yourself.
SUSTAINABILITY IN AUSTRALIA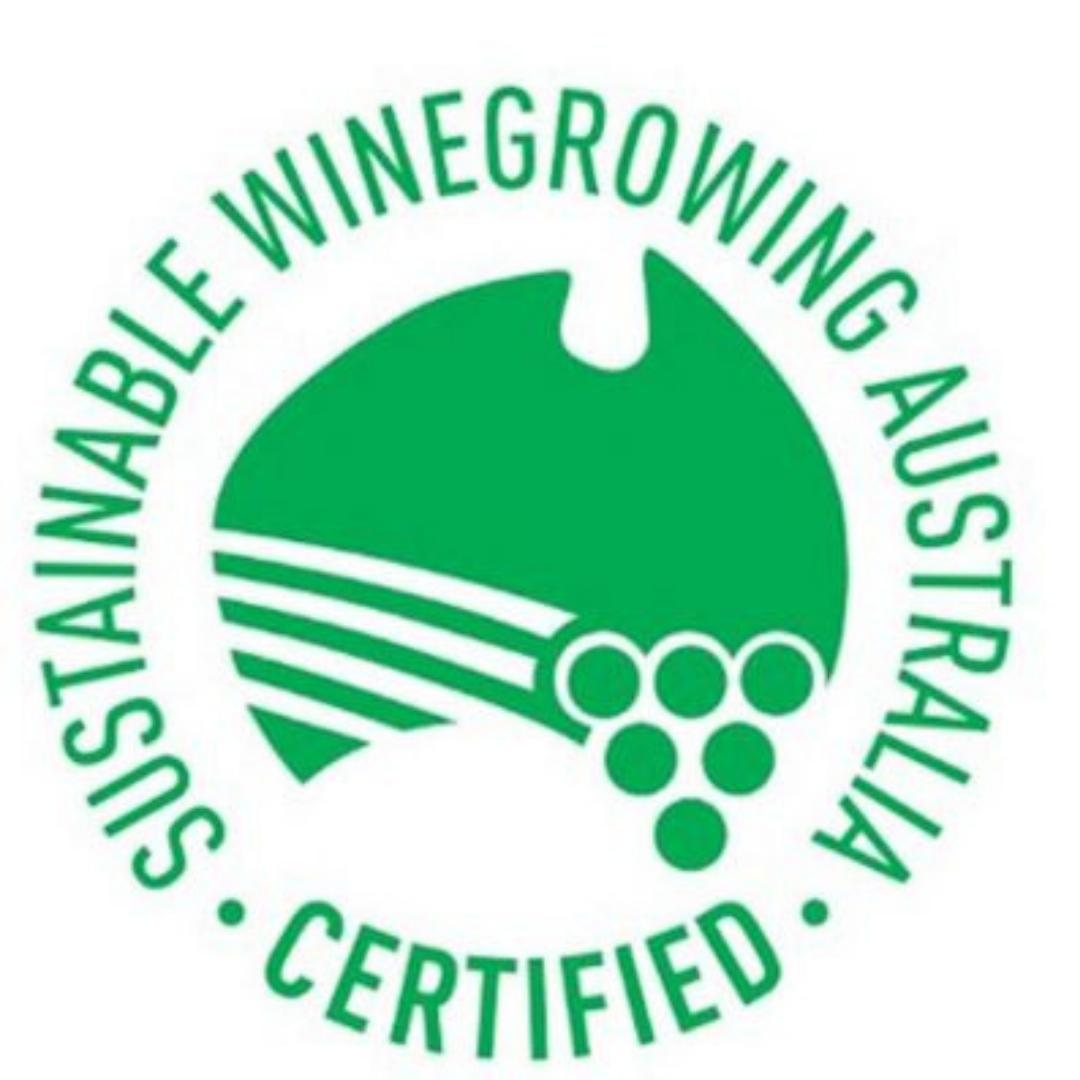 SUSTAINABLE WINEGROWING AUSTRALIA (SWA)
Sustainable Winegrowing Australia is Australia's national program for grapegrowers and winemakers to demonstrate and continuously improve their sustainability in the vineyard and winery through the environmental, social and economic aspects of their businesses. The program takes a holistic approach to managing, supporting and promoting sustainability. It fosters stronger relationships between growers, wineries and their regions. It also provides authority and confidence to customers, who receive reliable certified produce to address growing global consumer demand. No matter where a grapegrower or winemaker is on the journey, the program is relevant and user-friendly.