In Conversation with… Graci Wines
Lenka Sedlackova MW, Senior Brand Manager at Bancroft, had the opportunity to catch up with Alberto Graci of Graci, in Etna just last week. Here, we share with you his excitement for winemaking in this special region.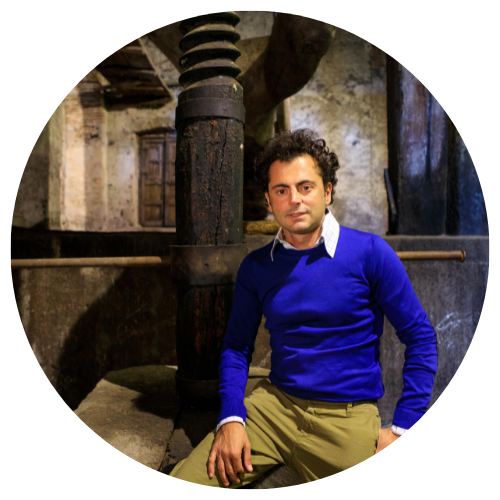 As is the creation story for so many modern-day wineries, the one of Graci begins when Alberto Aiello Graci decided that banking was not the career he was meant for. Situated on the North slope of Mount Etna at Passopisciaro, since 2004 Alberto has carefully farmed several hectares of 50-year-old vines at up to 1000 meters above sea level. The high altitude is key to concentrated, elegant wines in an otherwise Mediterranean climate. Alberto is steadfast in only growing indigenous grapes – Nerello Mascalese, Carricante and Catarratto – and does so with the greatest attention to sustainability and tradition. The bush vines are trained in the ancient 'alberello' system, a farming method with a long history in Sicily. Cultivation of vineyards is certified organic, with careful selections and search for full maturity, limiting the yields in the vineyard to a minimum. The work in the winery is no less vigorous, and Alberto says he is in constant search of precision and finesse.
1. What drew you to winemaking in Etna?
My grandfather used to make wine in another part of Sicily. After my studies in Rome and a Job in finance in Milano, I decided to come back to my roots but through a new adventure. I chose Etna because I think it is a unique place where is possible to make great, classic wines: elegant and deep at the same time. Etna in fact is a place of paradox hot and cold at the same time: we have the African sun and the mountain weather.
2. When and why did you decide to produce wines organically?
We started from the beginning following organic and sustainable principles. Wine is an incredible source of emotion and inspiration, but it is also food and we want to eat (and drink) healthy food made without synthetic chemistry and respecting the environment in which we live.
3. Your focus has always been on local varieties. What draws you to those varieties?
Carricante and Nerello are two nobles varieties. The Nerello's tannins and elegant scents, the Carricante savory and agrume personality, their complexity, their vibrant energy. The beautiful Mediterranean expression reminds us of our Sicilian landscapes. This is what makes these grapes magic. They are able to express the personality of every different Contrada [Sicilian 'Cru']. That's why we bottle each one separately.
4. What is unique to your land and how does this translate to the wines?
What do you perceive as an expression of a true 'volcanic' wine? Etna wine – it is not only a Volcanic wine – it comes from an active volcano, It means that we have a part of the soil which is contemporary. We had something like 30 eruptions over the last six months, with explosions of black ash and lapilli which regularly cover our soils. New minerals, new energy: on both physical and metaphysical aspects. It is the only place in the world with this characteristic. These wines are liquid rock!
5. Can you tell us about the Contrada (cru system) system?
Every Contrada is different; different geological origin (different eruptions), different altitude (from 500 to 1000 feet above sea level) different expositions (from North to South, around the volcano) means different weather. All these aspects [are responsible for the] unique wines from each Contrada.
6. What are the biggest challenges you have faced over the past few years?
Every vintage is different because our grapes have a long maturation cycle and September and October are very variable. It means that every year we must be sensible and able to interpret the vintage to express the style of the wine. The style I have in my mind is about fluidity, electricity, and deepness. Some vintages are easier some are more difficult, but I love this challenge.
7. How is your vintage shaping up this year?
After a super hot start to summer, we are having perfect weather, sunny but not too hot, and some rain at the right moment, but the harvest is still far off!
8. What excites you most about next steps at Graci?

We are deeply working on the concept of the longevity of our white wines. To drink an Etna Bianco, delicious when it is young and exciting after 20 years. It could be Etna's new step!
Hear Alberto Graci discuss Graci's varieties, terroir, and philosophy in the video below!