Weingut Bründlmayer and Bancroft team up for UK distribution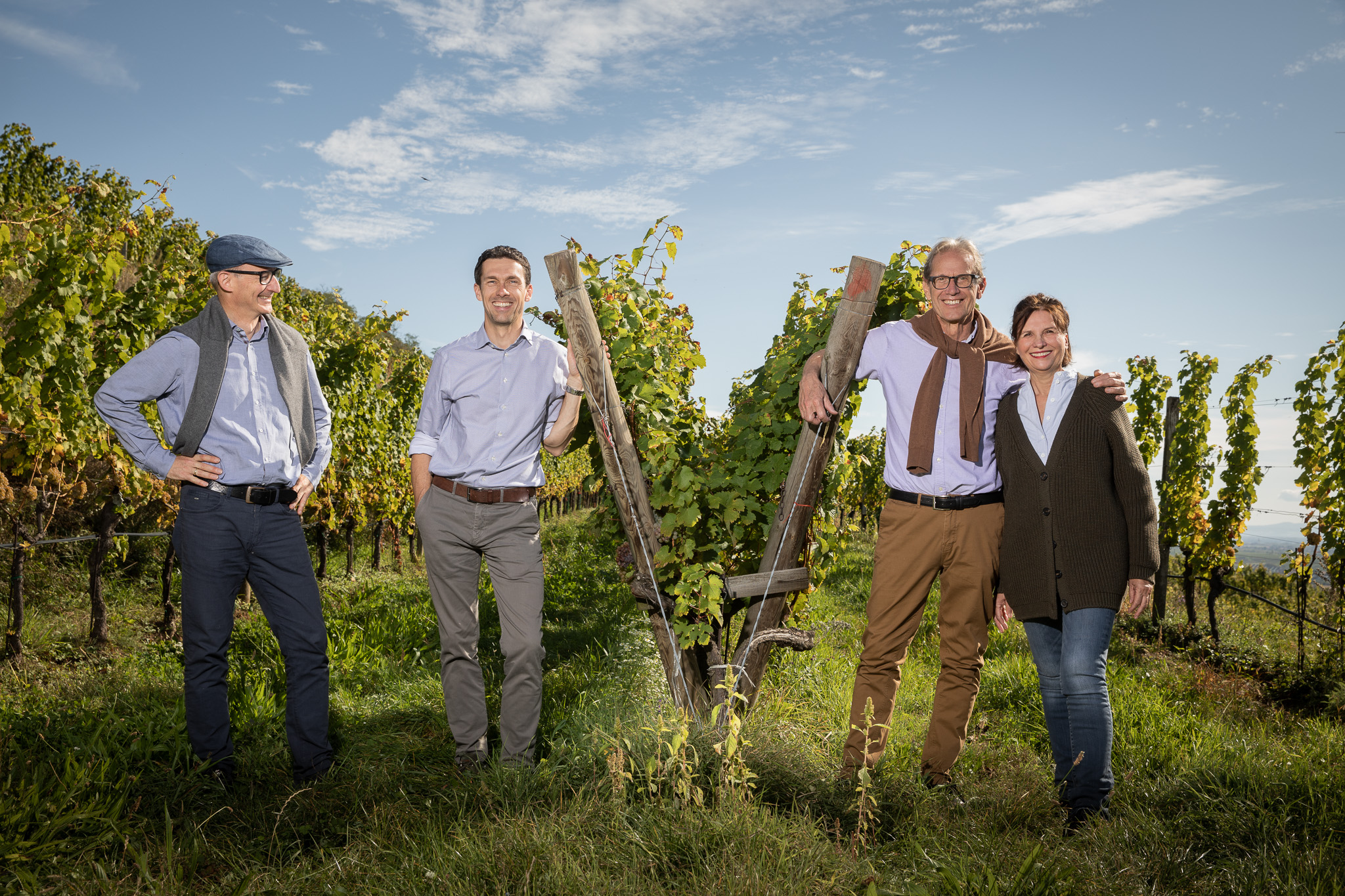 Bancroft Wines and Weingut Bründlmayer team up for UK distribution of the winery's famed Grüner Veltliners, Rieslings and sparkling wines. Weingut Bründlmayer is one of 40 exceptional producers previously represented by Fields Morris & Verdin who have joined the growing Bancroft Portfolio. With immediate effect, Bancroft Wines will represent the wines of Weingut Bründlmayer in the UK market.
Lenka Sedlackova MW, Senior Brand Manager of Bancroft Wines comments "We are delighted to add Weingut Bründlmayer to our growing portfolio. As one of the stars of the dynamic Austrian Wine scene, the wines have always been consistently excellent and we are looking forward to working with Willi, Andreas, Thomas and the team at Bründlmayer and help them achieve high-quality UK distribution. Bancroft will be representing a great selection of Bründlmayer wines, from their excellent Sekt to their Pinot Noir – not forgetting the jewel that is the Zöbinger Heiligenstein 1ÖTW Riesling."
Willi Bründlmayer, proprietor of Weingut Bründlmayer, comments "We are very pleased to commence this partnership. The British market is one with many great palates and historically, an immensely important one for us. Bancroft Wines, with its enthusiastic and knowledgeable team, is the right fit for us in these challenging times. Bancroft is thriving, with substantial experience in fine wine. We look forward to a fruitful partnership."
Andreas Wickhoff MW, Weingut Bründlmayer Estate Manager, comments: "Having to change long-term distribution partners who have become friends over the years is never easy but it is a sincere pleasure to start this partnership with Bancroft Wines. The energy in this company even in this difficult situation is palpable. Like us, their team has a great interest in authentic wines. We truly hope to raise a glass together to celebrate the beginning of this partnership sooner rather than later!"
About Weingut Bründlmayer
Willi Bründlmayer has become a leading figure in the Austrian fine wine scene and a "beacon for Austrian wine" (Jancis Robinson OBE MW) for those cruising the global "wine seas". The Bründlmayer family vineyards, all organically certified, lie on the hills around Langenlois, 70 km west of Vienna, following the Danube to the mouth of the river Kamp. The wooded hills of the Waldviertel protect the vineyards from the cold north-westerly winds. During the day, the sun warms the stony terraces, while at night the fresh, fragrant forest air drifts through the Kamp Valley into the Langenlois area. The character of the wines is formed by the geological and climatic diversity of the vineyards, with their hot days and cool nights, where the Danube and the Kamp valleys meet. Situated to the northeast of Langenlois, Zöbinger Heiligenstein is a vineyard of truly mystic intensity, which for centuries has been, justifiably, among the most renowned in Central Europe.
At the turn of the millennium, Decanter magazine chose Bründlmayer as a member of the splendid group of 50 people worldwide to change the face of wine within the coming decades. Tim Atkin MW then added him to the list of 10 movers and shakers of the "Austrian wine wonder". Willi is a member of the Académie Internationale du Vin. He leads the estate together with his family, Thomas Klinger and Master of Wine Andreas Wickhoff (Website: Bruendlmayer.at)
For more information, contact:
Hannah Van Susteren
Head of Marketing, Bancroft Wines
hvansusteren@bancroftwines.com