Save the date: Exploring Château La Nerthe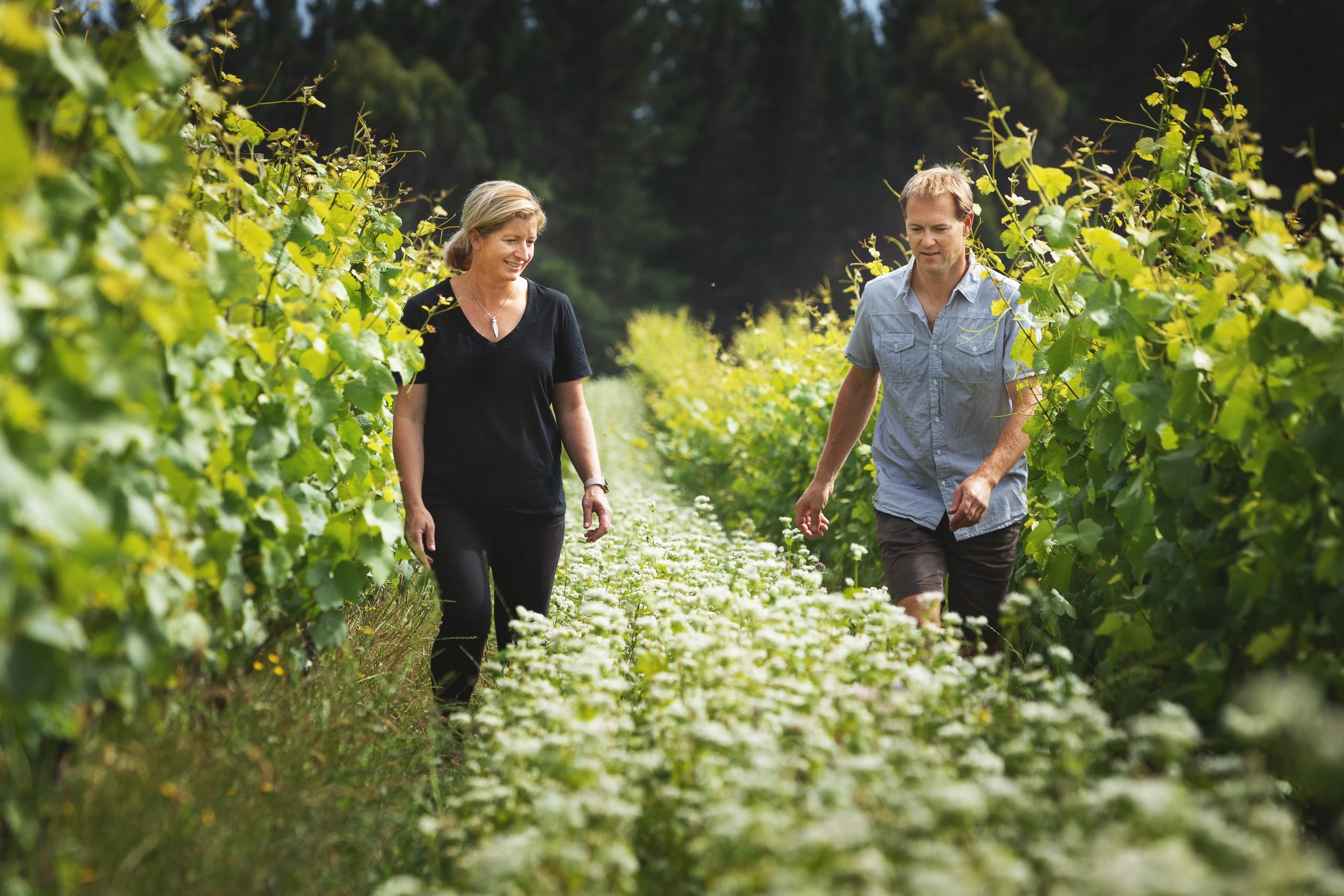 Date: Thursday 3rd December 2020, 6pm
Discover one of Bancroft's latest additions as well as one of Châteauneuf-du-Pape's oldest producers in this free virtual masterclass with Château La Nerthe's Adrien Brun (Export Manager) and Christophe Bristiel (General Manager) as they share their story and present six of their classic wines! Hosted by Bancroft Wines and 67 Pall Mall.
About Château La Nerthe
This property boasts five centuries of history, with the Château being built in the 18th century but historical winery records date as far back as 1560. As well as being known for producing beautifully elegant and classy styles of Châteauneuf-du-Pape, the Richard family own estates in Tavel, Beaujolais and Bordeaux.
La Nerthe farms 92 hectares in Châteauneuf-du-Pape (divided into 57 parcels), two-thirds of which surround the Château, the third is located on the famous plateau of La Crau. Enjoying an exceptional location, the estate is made up of terraces and hillsides typical of Châteauneuf-du-Pape soil where they grow all 13 grape varieties of the appellation. They grow dominant plantings of Mourvèdre, Syrah and Grenache which provide the wines of Château La Nerthe with tannins of great finesse and length. This is a sustainably farmed property, which has been certified organic since 1998!
Join the masterclass to hear Adrien and Christophe present:
Côtes du Rhône Villages, Les Cassagnes Rouge 2019
Côtes du Rhône Villages, Les Cassagnes Blanc 2019
Châteauneuf-du-Pape Rouge 2016
Châteauneuf-du-Pape Rouge 2010
Châteauneuf-du-Pape Nerthe Blanc 2019
Cuvée des Cadettes 2016
This virtual masterclass is free to attend with wine samples available for purchase – delivered right to your door!
Joining is simple! Just click on the button above to join the Zoom 5 minutes before the event.
Please note, you must have a 67 Pall Mall membership to order the samples (available for £10 per month).