Into the heart of Italy: La Cantina Pizzolato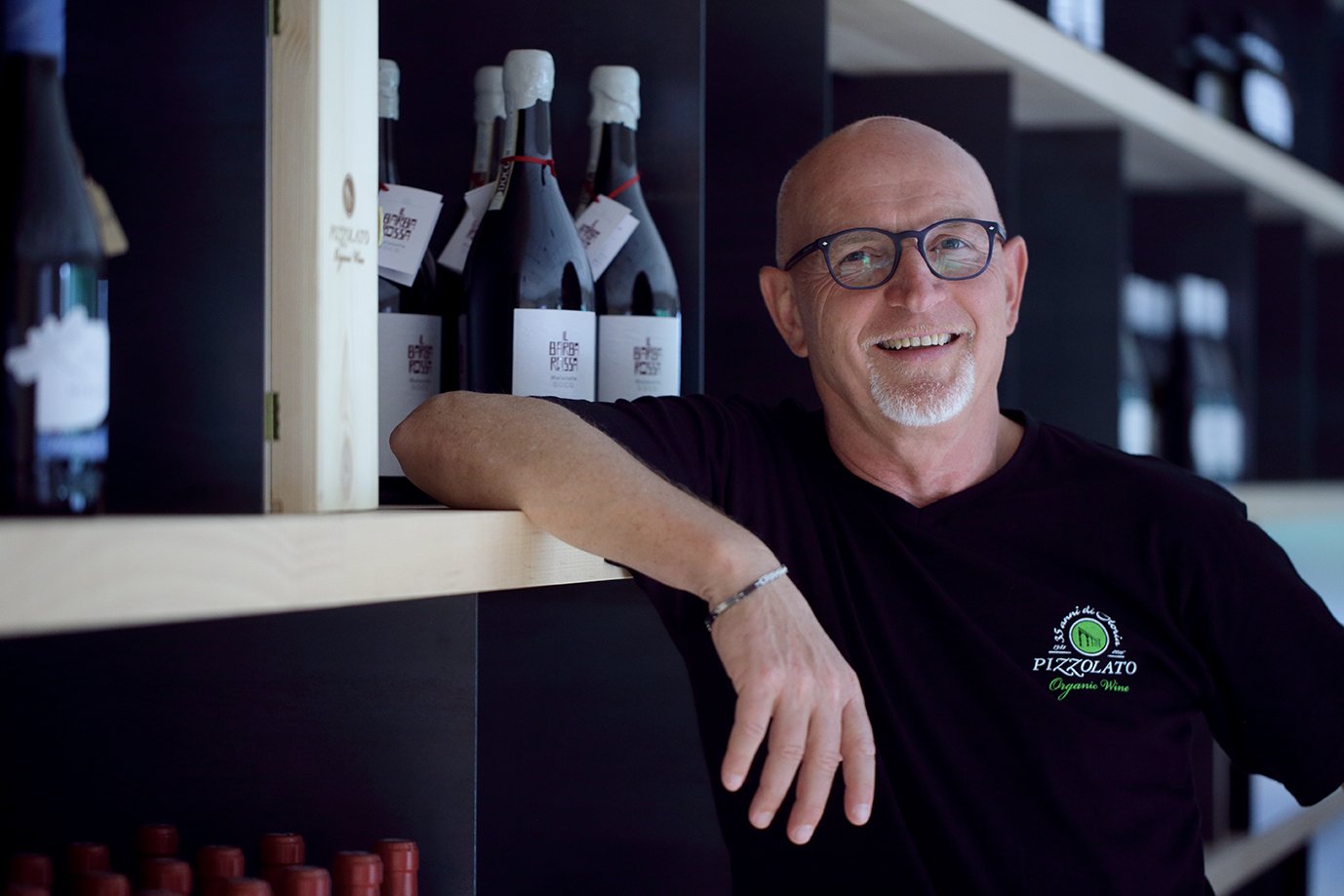 There's Prosecco and then there's Prosecco; La Cantina Pizzolato make the latter… The tidal wave of Prosecco that has engulfed UK sparkling wine drinkers since the early 2010s has been a revelation for the committed consumer. Prosecco has fuelled many fantastic occasions, celebrations, brunches or even just Thursday drinkies; democratising bubbles for the everyday. The downside is that supermarkets inevitably capitalised on this craze and colluded in a race to the bottom in order to capture shoppers' attentions with the greatest discounts; often meaning the lowest quality.
 
Although they are based at the epicentre of this tidal wave, in the heart of the Prosecco DOC region in the village of Villorba near Treviso, La Cantina Pizzolato represents the antithesis of this kind of fodder Prosecco. Here, Settimo Pizzolato is the 6th generation in an unbroken line to be farming organically. Settimo and his father began the current company, La Cantina Pizzolato, in the '80s, but already in '91 the entire estate was certified organic, ahead of its time.
Their commitment to the land, the environment, and surrounding ecosystem is an emotional responsibility that has been passed down through the generations. Settimo doesn't only speak about preserving nature, but also protecting our health from pesticides and chemical products. Drill down further and the true rewards of this philosophy are revealed, beyond all of those laudable benefits, the wines are spectacular. There is a purity to this style of winemaking, clean-cut with great clarity, they let the terroir shine through, with a polish showing all its detail.
Not satisfied with just using organic practices in the vineyard, Settimo has mastered the art of bottling wine unfiltered and with no added sulphites. Sulphites act as an antioxidant and are an essential component for most of the wine in the world. Only the cleanest and most skilfully made wines can go to market in such a naked state of undress, but when they do, the terroir, texture and ethereal nature of great wines are revealed.
Hear Settimo talk about the vines and winemaking at La Cantina Pizzolato…