Island Gin joins the Bancroft Portfolio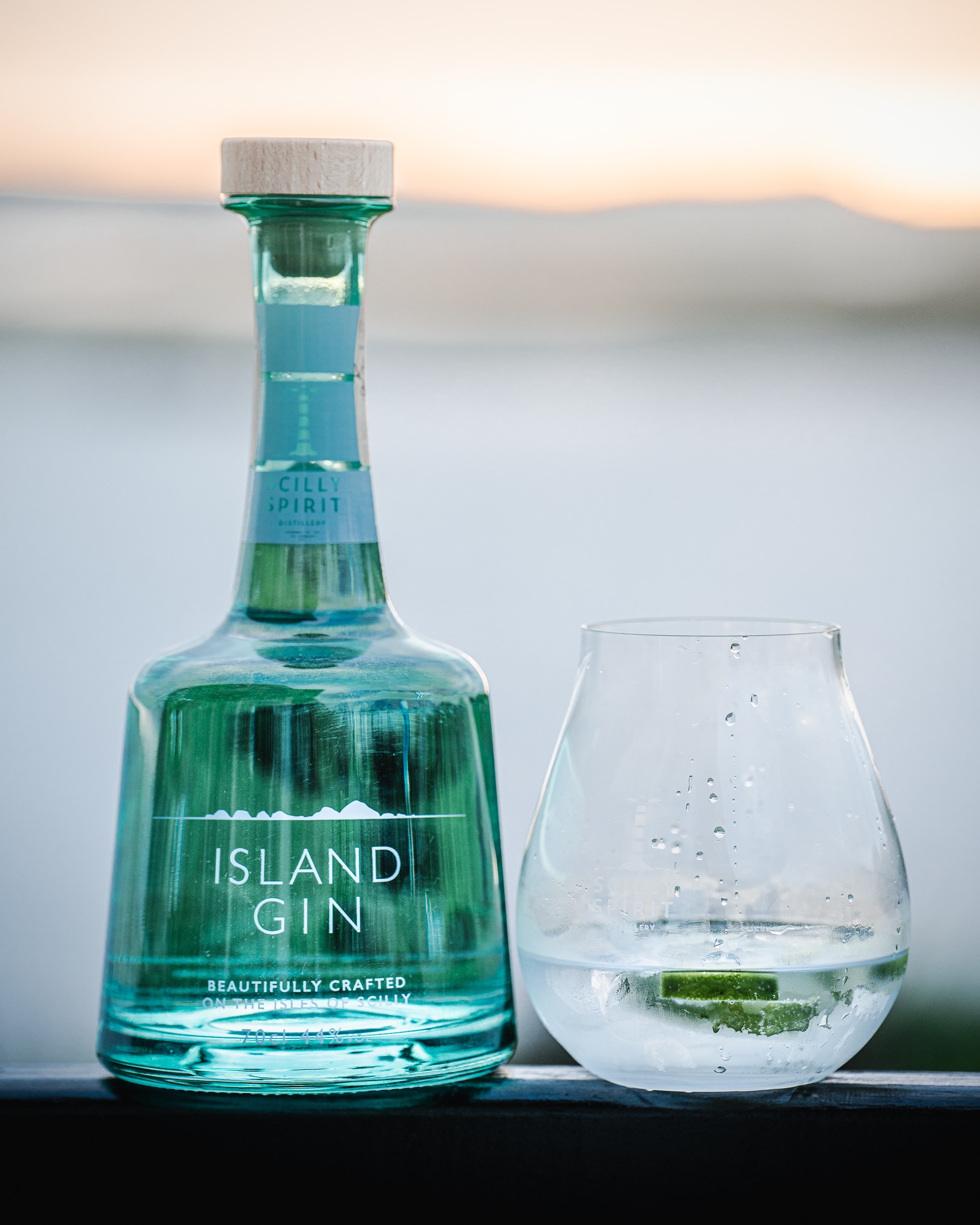 Bancroft Wines is pleased to introduce the newest addition to the portfolio, Island Gin, a premium gin distilled in the heart of the Scilly Isles.
Arthur and Hilary Miller established the Scilly Spirit Distillery on St Mary's Island in the enchanting archipelago of the Isles of Scilly, the most southwesterly point of the UK. The inspiration for the recipe of the gin was a shipwreck in 1665 around Bishop Rock. The survivors were rescued by bold crewmen in pilot gig boats and part of the rich cargo was pepper from Java. Pepper is one of the seven main botanicals in this bold, vibrant Island Gin. The bottle also pays homage to this history, the shape representing the Bishop Rock Lighthouse while the colour aims to capture the distinctive, vibrant aqua green waters of the island's waters.
The carefully selected, ethically sourced botanicals (juniper, cassia bark, oris root, peppercorns, kaffir lime leaves, dried orange peel and fennel seeds) are steeped for 48 hours to ensure that flavours and oils infuse the spirit. Once the gin is created, it is rested for at least two weeks to meld flavours and create a smooth, rounded spirit. Lovely balance of piney juniper, piquancy of cardamom, with a hint of orange, herbal lime leaf and warm familiar notes of cassia. Serve a large measure of Island Gin over ice, garnished with a fresh kaffir lime leaf and a dried orange slice, with two measures of tonic.
For more information, contact:
Hannah Van Susteren
Head of Marketing
hvansusteren@bancroftwines.com
+44 (0) 7714 850 130