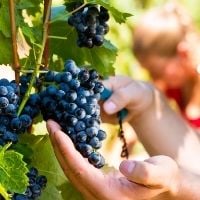 Andrew Will is one of the leading wineries in Washington State with excellent reputation for high quality and terroir-expressive wines. The winery was founded by Chris Camarda in 1989 and was named after his son Will and nephew Andrew. Chris is a self-taught winemaker, having developed a passion for wine whilst working in the hospitality industry.

The first vineyards he decided to work with were Champoux in the Horse Heaven Hills AVA and Ciel du Cheval in the Red Mountain AVA, later incorporating Two Blondes in Yakima Valley AVA. Two Blondes is Andrew Will's estate vineyard and the coolest site they work with. From 1999 onwards, Chris's focus was firmly on blends from these vineyards and looking to emphasize a sense of place over varietal expression. The soils here are varied and diverse, dating to the time of the Missoula floods with wind-blown loess deposits and silt/loam from glaciar melts on basalt bedrocks. Most vines are own-rooted; the well-drained soils and extremely cold winter temperatures mean that phylloxera never really took here. The region sees very high diurnal differences resulting in fresh acidities and a long ripening season.

The Andrew Will winery has been located on Vashon Island, just outside Seattle, since 1994, with grapes being transported here from the more mountain-desert areas, across the Cascade mountains. Andrew Will produces around 4500 cases of wine annually. The wines are now made by second generation winemaker Will Camarda.
For availability, please contact the Customer Service Team at orders@bancroftwines.com or +44 (0)20 7232 5450