In Conversation with… Famille Paquet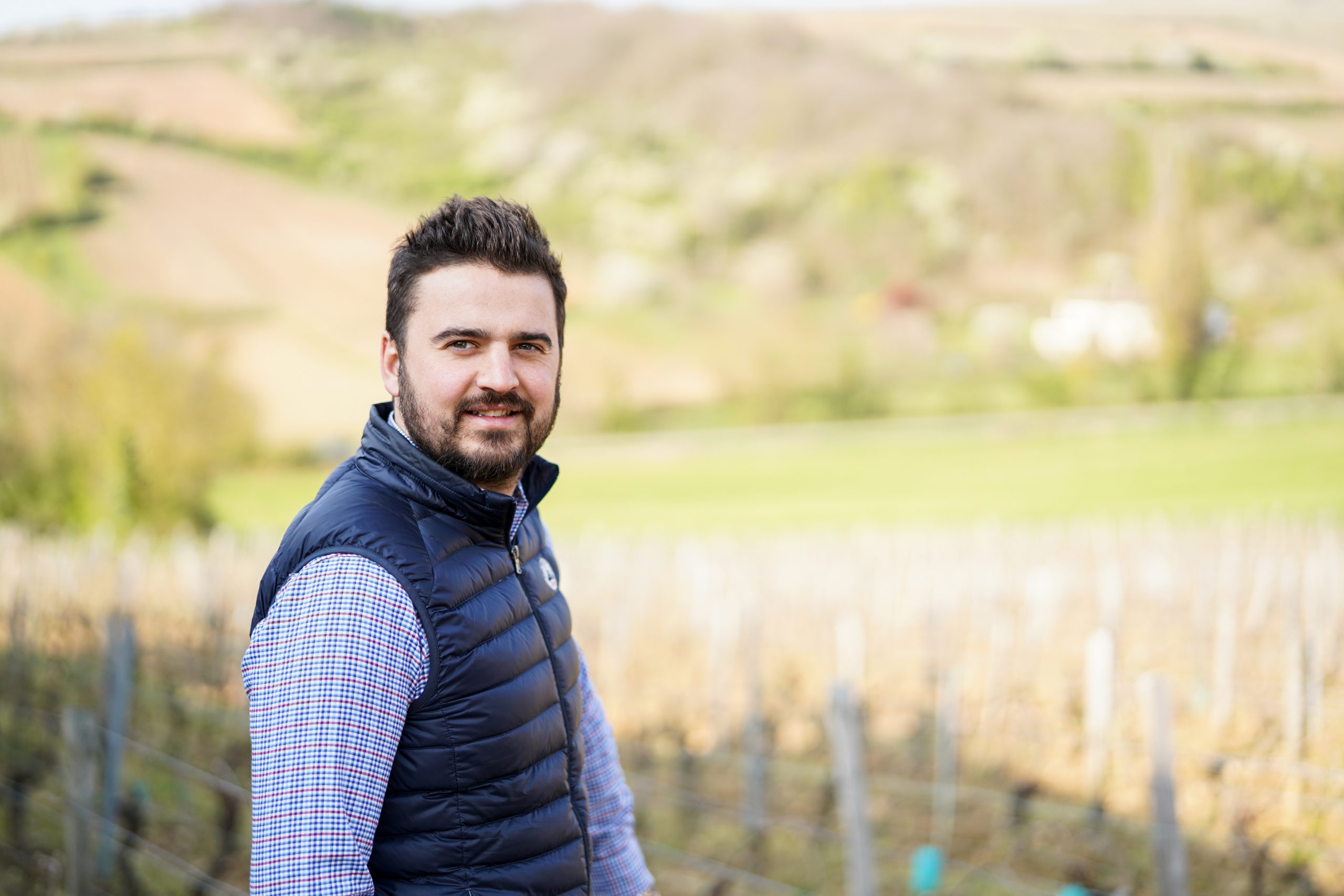 Last week, James Snoxell (Fine Wine Buyer) caught up with Mathieu Paquet of Famille Paquet who discusses their terroir, winemaking approach, 2021 vintage, and more.
The talented Paquet family has been producing serious and elegant whites in Mâcon, Saint-Véran, and Pouilly-Fuissé since 1980. First created by Jocelyne and Michel Paquet under the name Domaine des Valanges, Famille Paquet is now run by their three sons Jean-Baptiste, Mathieu and Camille. Very much a family affair, this generation is working diligently to continue in their parents' footsteps.
The property has 30 hectares located in the village of Davayé, in the Mâconnais. The Paquets take great care of their vineyards, using organic and biodynamic composts, and manage each of their 50 plots individually. Their approach is one of minimal intervention with a deep respect for the soil and its biodiversity and the people who work the vines. The property is currently in conversion to organic viticulture and will be fully certified in 2021.
1. Your parents first created this estate in 1980. What do you remember as a child, growing up among the vines?
Each new harvest brings me back to memories of my childhood. The smell of the house at harvest is overwhelming; the fresh grapes, the juice starting to ferment and meals being prepared in the kitchen. My parents built their new cellar in 1985. That year, they finished harvest on 8th October and I was born on the 9th. I spent my first 20 years living on top of the cellar! For as long as I can remember, vineyard and wine was 95% of the talk around the house, the other 5%, food.
2. Once you and your brothers took over, how did your role change at the domaine?
It was only natural that we would take over the Domaine, which we did in 2016. Our father told us he wanted to retire and he trusted us with the estate. Our option was to sell or to stay. It was a crystal clear decision; Camille – who was at the time working at Domaine JA Ferrett – would manage production and I would become general manager, having previously started a young wine merchant company with two friends. We work like this today; we talk a lot together, we build our strategy together, but have very different activities in the day to day.
3. What makes the Mâconnais such an exciting place to make wine?
To be a winemaker in the Mâconnais now is so rewarding, as there is so much that has been and can be done to improve quality in the area. In the 1950s, top sommeliers from Paris or London would select a few cases of expensive Côte de Beaune, but when they needed 300 bottles for a wine list, they would turn to the Mâconnais. It is because of our more famed and recognised neighbours that the Mâconnais has remained 'under the radar'. We are a new generation of winemakers; we are passionate and dedicated to producing great wine. We are working diligently and tirelessly to understand our terroir, as that will help us to improve.
4. When did you begin managing each of your 50 plots individually?
It was actually our father who started to manage a few plots of St Véran separately from the classic blend; "En Crèches" in 1993, "Les Cras" in 2004, and "Les Terres Noires" in 2015 (his last vintage). We committed to managing each plot separately just as he had done. We now work on managing separate plots in our Mâcon Lugny range. We started with Mâcon Lugny "Les Charmes" in 2018, and for the 2021 Vintage we will have Mâcon Lugny St Pierre and Mâcon Lugny "Les Genièvres".
5. What is unique to your land and how does this impact the wines?
Firstly, we have two sections of vines and there is about 35km between the southeastern and northeastern plots. This patchwork is a true benefit; in the south, we focus on freshness and nervosity while in the north we focus on opulence. We also have terroir with potential for great quality. In fact, 90% of our southern St Véran vineyards are situated in the lieu dit of "En Crèches", "Les Cras" and "Les Terres Noires." We are hopeful that these three terroirs will be elevated to 1er Cru status one day. In the north, 80% of our Mâcon Lugny are situated in the lieu dit of "Les Charmes", "Saint Pierre" and "Les Genièvres". Here, too, we believe in the potential of the terroir. There is such an opportunity for producing delicate wines with power and longevity.
6. How would you describe your approach and the style of your wines?
Our approach is to make wine with sincerity, the best fruit gives the best wines, so 90% of the job is done in the vineyard. We have great respect for our vineyard and for nature with no exception. In the cellar, there is no recipe. We respect the time that wine needs to be ready. We taste and we work barrel by barrel, tank by tank. It is only this way that we can truly understand the vintage, and react to it. The best friend a winemaker can have is time! We are looking to produce the wines of our grandparents' – wine with character – that evokes emotion to the drinker, wine with a big "potentiel de garde".
7. You are in conversion at the moment. What encouraged you to move to fully organic viticulture?
We started conversation in the southern vineyards in 2018, and the northern vineyards the following year. Originally, we reduced chemicals so as to protect our team but we chose to become certified because it is such a big challenge; you cannot be a 'little bit organic'. We decided it would be best for our customers if they had that clarification. We are organic and biodynamic, but for us the most important is the global harmony of our vines. Our job is to put our plants in the best condition for producing the best fruit.
8. How is the 2021 vintage shaping up?
The hardest vintage to produce since 1960. Between frost and hail, we lost around 75% of the production. The good news is that we will have more time for taking care of this small volume in the cellar. We planned to start longer elevages on our Mâcon and St Véran Village wines in our new cellar for vintage 2022, but we will start in 2021 (because we will have enough space which is very positive). There is so much to look forward to. We will start to work in our brand new cellar – which has been three years of work.
9. You have a wonderful range from Mâcon. Do you have a 'favourite child'?
I cannot choose between my daughters Daphnée and Capucine so I must say the same for the wine! They are each of them the result of one year in our estate, so if really I have to choose a favourite, I would always say the next vintage!
10. When you are not drinking wines from your region, what do you enjoy drinking the most?
I will give to you a non-classic answer for a young Burgundian biodynamic winemaker – I really like to have a great bottle of  Pomerol! I am sure people who are "Bordeaux Bashing" never tried a wine from the Thienpont Family… Le Pin 1999 or Vieux Chateau Certan 1985 are in my top five wine memories! More important than a specific area, I like wine that gives me emotion. It could be a superb Clos Rougeard 2012 or a Côte Rôtie 2011 from Rostaing or Valpolicella 2012 from Giuseppe Quintarelli. When it's a great bottle, it's a great moment!