Château La Nerthe Joins The Bancroft Portfolio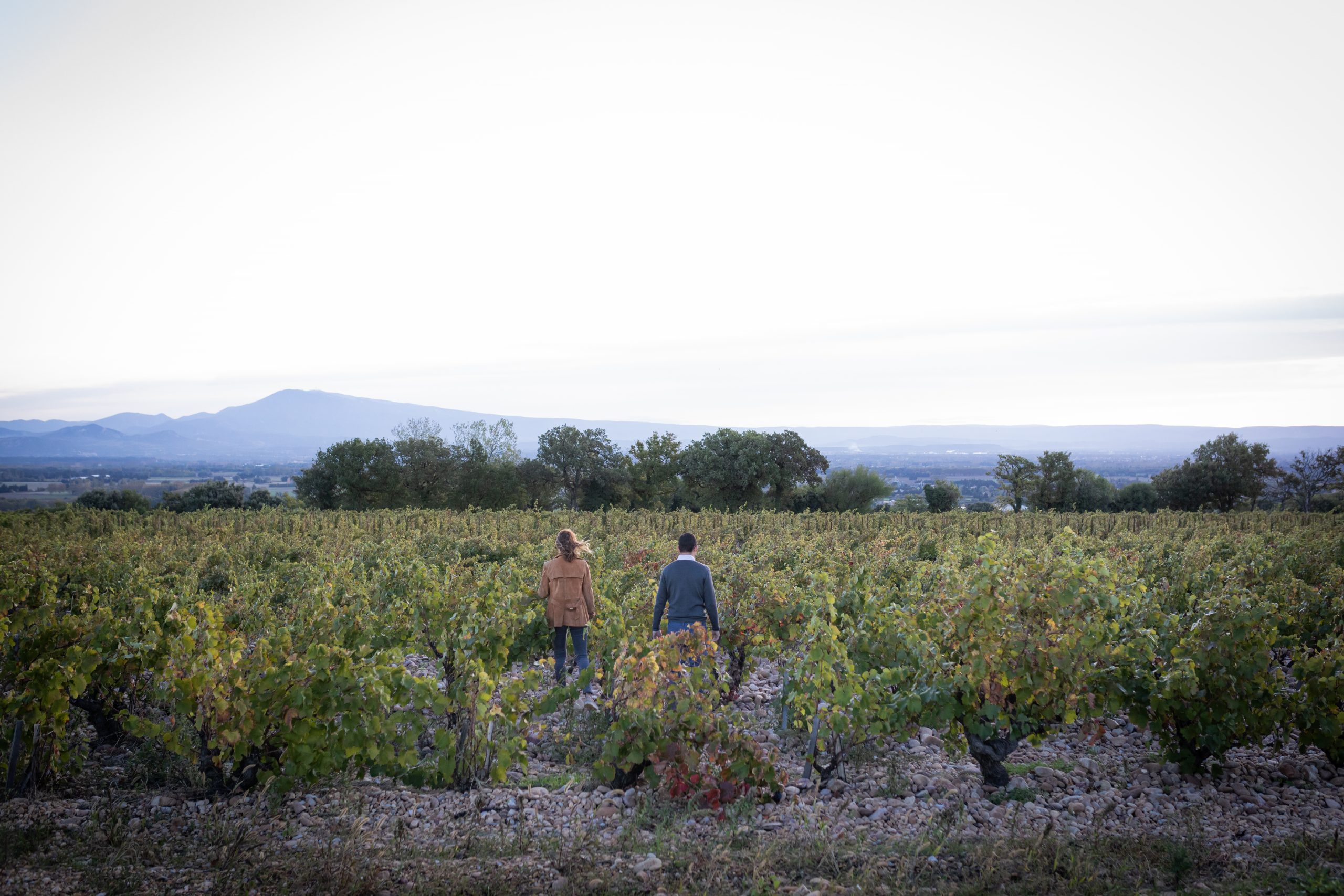 Bancroft Wines adds the wines of Château La Nerthe in Châteauneuf-du-Pape to their growing portfolio.
Château La Nerthe is one of the oldest properties in Châteauneuf-du-Pape and is owned by the Richard family, who also own estates in Tavel, Beaujolais and Bordeaux. The Château was built in the 18th century but historical winery records date as far back as 1560.
La Nerthe farms 92 hectares in Châteauneuf-du-Pape (divided into 57 parcels), two-thirds of which surround the Château, the third is located on the famous plateau of La Crau. The property has been organic certified since 1998.
The soils here are a mixture of sandy clay and marl, as well as the typical galets roulés. The property is fortunate to have a natural spring within its grounds, which is incredibly beneficial to the vines in this often drought-prone region.
Grenache, Mourvèdre and Syrah dominate plantings although the vineyard is planted to all 13 permitted grape varieties. The estate farms one of the highest proportions of white vines in the region and produces a special white cuvée – Clos de Beauvenir – from the clos directly in front of the Château.
Comments from Lenka Sedlackova MW, Senior Brand Manager of Bancroft Wines: "Château La Nerthe is one of the oldest producers in the region and known for producing beautifully elegant and classy styles of Châteauneuf-du-Pape. As a family-owned property and one that focuses on organic and sustainable viticulture, the wines of La Nerthe will be a great fit for our range. I look forward to working with the fantastic team and the Richard family."
Adrien Brun, export manager of Château La Nerthe comments "We are delighted to start this new collaboration with Bancroft Wines, a family business, sensitive to organic wines and with a diversified distribution. This dynamic company, with highly qualified people, is in movement and even in this difficult time we feel a very positive energy here."
For more information, contact:
Hannah Van Susteren
Head of Marketing, Bancroft Wines
hvansusteren@bancroftwines.com