Domaine du Colombier joins the Bancroft Portfolio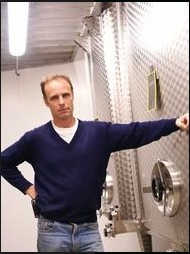 James Snoxell, Fine Wine Buyer at Bancroft commented: "We are absolutely delighted to bring the wines from Domaine du Colombier on board. A family property in Chablis since 1887, these wines are characterised by their incredible purity of fruit and wonderful mineral freshness – they are a fine addition to our portfolio."
Domaine du Colombier has been in the family for well over a century, having been handed down from generation to generation since 1887. It was not until 1957 that Guy Mothe began to specialise in vinifying Chablis, a craft which his three sons continue to refine. In addition to producing linear and great value Petit Chablis and Chablis, their 55 hectares of vines includes parcels in Premier Cru vineyards Vaucoupin, Fourchaume and the Grand Cru vineyard of Bougros.
Thierry Mothe heads the vinification at the Domaine. The wines are predominantly aged in tank to retain freshness and minerality, with the exception of the Grand Cru Bourgros which benefits from time in oak barrel.
The new distribution partnership is effective immediately.
For more information, contact:
Hannah Van Susteren
Head of Marketing, Bancroft Wines
hvansusteren@bancroftwines.com