Constantia Glen joins the Bancroft Portfolio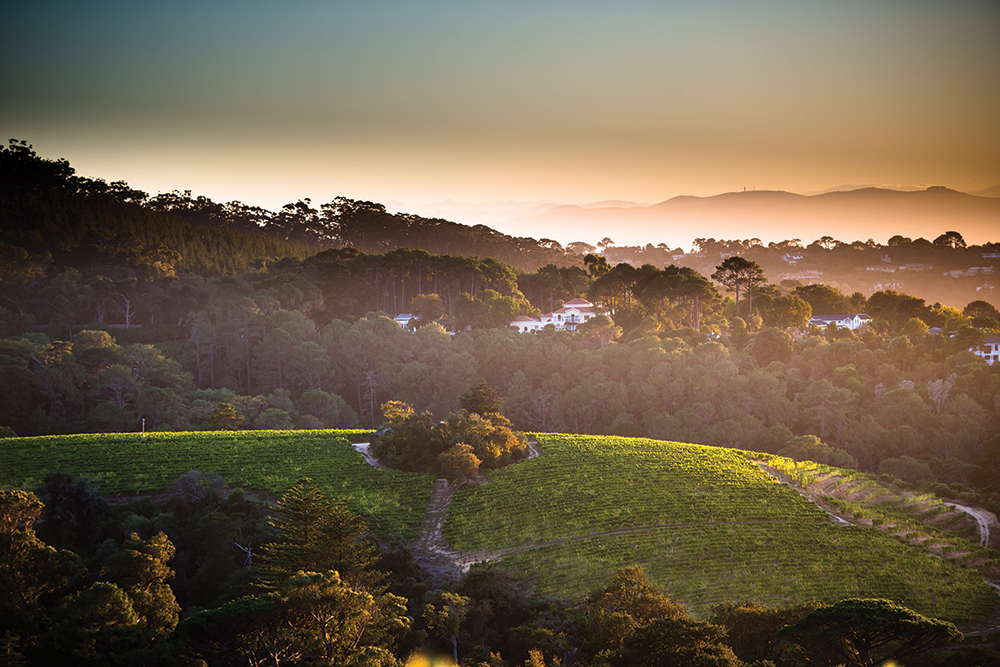 Constantia Glen
Ideally located below Constantia Nek, just moments from the bustling Cape Town city centre, Constantia Glen is a picturesque wine estate producing ultra-premium, cool climate white and red wines.

The 60-hectare property, situated 103-2790 meters above sea level, has a mere 29 hectares under vine with product of wines limited to 120, 000 bottles per annum.

Although winemaking began in 1685, recent history begins with the Waibel family, who purchased the land in 1960. Although this land is difficult to farm – as evident by rapid change of ownership from 1813-1960 – the dedication, patience and passion of the Waibel family has proven reward.
Having used the land predominantly as a stud farm, it was in 2000 that the Waibel family planted their first grapes and they now produce four wines. Perhaps most unique about Constantia Glen is its location. Although this region is predominantly known for its white wines, Constantia Glen is situated between the mountains, providing red grapes with the conditions needed to mature. Dryland cultivation under these cool climatic conditions results in slow ripening, low yields with exceptional grape quality and flavour concentration, thereby producing elegant Bordeaux blends.
In addition to Sauvignon Blanc and the 'Two' (a blend of Sauvignon Blanc with a touch of Sémillion), Constantia Glen produces the 'Three' – a blend of Cabernet Sauvignon Franc and Merlot' and a 'Five' – which includes the addition of Malbec and Petit Verdot.

Alexander Waibel comments 'We at Constantia Glen are very much looking forward to our cooperation with Bancroft wines and are very happy to team up with such a long established and successful operator in these challenging times. The UK market has been one of our main export markets for the last 10 Years and we are very confident that we can continue growing this market together!'
The new distribution partnerships is effective immediately.
For more information, contact:
Hannah Van Susteren
Head of Marketing, Bancroft Wines
hvansusteren@bancroftwines.com