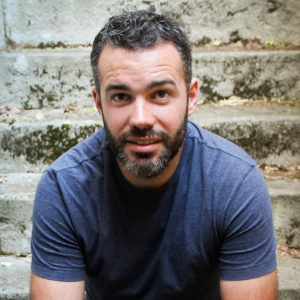 Pouilly-Fumé, like neighbouring Sancerre, is full of producers who are loathe to taking risks. 2018 marked the arrival of young winemaker Antoine Gouffier, who took over from the Kerbiquet family with great energy and a vision to modernise Pouilly-Fumé. Returning to his roots after over a decade travelling around the USA, Argentina, Africa, and the Middle East, Antoine and his wife's homecoming sought to shake things up at Bouchot through planting new vines, renovating the cellar, purchasing new tuns and amphorae, and experimenting with old oak casks.

Following in the footsteps of his mentor Pascal Kerbiquet, Antoine is a strong believer in the benefits of biodynamic. In 2009 Bouchot was the first in the Pouilly-Fumé appellation to become certified organic, and Antoine finalised the domaine's biodynamic certification. Located on the right bank of the Loire River, its 10 hectares of vines from the Sauvignon grape are planted on the south-west side of the hill from the village of Saint Andelain, where the soils are mainly clay and limestone from the Kimmeridgian era.

The Domaine produces three different Pouilly-Fumé, including the "Cuvée Terres Blanches" from the Kimmeridgian marl soils. Antoine's dedication and respect for terroir culminate in his bold representations of Sauvignon Blanc from Pouilly-Fumé. Vinification is done with minimal intervention, producing fine expressions of this classic terroir with unique purity and clarity. The resulting wines display a fruity, floral, and intense minerality. As a young vigneron who has taken the reins at the Domaine du Bouchot, his wines express a vibrant, elegant, balanced character, and he is achieving new heights in the appellation.