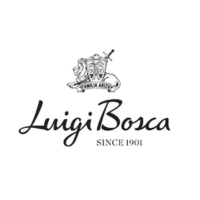 The Arizu family of Bodega Luigi Bosca has been making wine in Mendoza since 1901. Over the years they have accumulated a veritable encyclopedia of knowledge of the region`s incredible variety of altitudes, soils and microclimates. Four generations later, Bodega Luigi Bosca is still very much a family business, currently run by Alberto Arizu Jr, one of Argentina`s most respected wine figures. They are also one of Argentina's leading estates, famed for having some of Mendoza`s best vineyard sites and their involvement in the creation of Argentina`s first D.O.C, Luján de Cuyo D.O.C.

Luigi Bosca owns seven vineyards located in Mendoza, centred around the district capital of Luján de Cuyo, covering more than 700 hectares. Despite the size of their operation, absolutely no compromise is made for quality and attention to detail, and all of the grapes are hand-picked. In the vineyard, the viticultural team apply biodynamic principles across the estate, though they do not hold certification.

The wine that really put this estate on the map is the Malbec Single Vineyard D.O.C Luján de Cuyo, a wine that is intrinsically linked with the heritage of Bodega Luigi Bosca, and their significant influence on the profile of Argentinian wine as it is today. It comes from the 80-year-old vines of the Vistalba vineyard and was the first wine to be certified under the then newly created D.O.C.

The Gala Collection is a testament to Argentina's ability to produce serious, long-lasting, and delicious white and red blends. Carefully crafted from a selection of Luigi Bosca's best vineyards, the 4 distinct Gala cuvees showcase the wonderful work the winery has been doing with 'other' varietals, including Cabernet Franc, Merlot and Tannat. All the Gala wines are blends from the best Bosca vineyards. Gala 3 is the only white - a unique blend of 50% Viognier, 40% Chardonnay and 10% Riesling. Gala 1 is 85% Malbec, 10% Tannat and 5% Petit Verdot while the Gala 2 is produced from 85% Cabernet Sauvignon, 8% Cabernet Franc and 7% Merlot. Gala 4 is arguably one of the best Cabernet Franc blends to have come out of Argentina, made up of 95% Cabernet Franc topped up with 5% of Malbec.

Endlessly dedicated to understanding the potential of their vineyards, Luigi Bosca also produces a series of single-vineyard and terroir-focused wines. One of the finest sites within the Bosca vineyard portfolio is Finca Los Nobles. Located in Las Compuertas, in the extreme East of Luján de Cuyo, the vineyards lie at above 1000m altitude and the majority of the vines are over 90 years old. Wines include a fantastic Chardonnay, the flagship `Icono' (a blend of Malbec and Cabernet Sauvignon), and two field blends, one melange of Malbec and Petit Verdot, and one of Cabernet Sauvignon and Cabernet Franc (or 'Bouchet', as it is known locally).
For availability, please contact the Customer Service Team at orders@bancroftwines.com or +44 (0)20 7232 5450