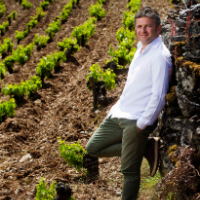 Palacios Remondo is a family-owned winery based in Alfaro, in Rioja Oriental, the warmest and most easterly part of the Rioja appellation. The soils here are silty and alluvial and the semi-arid Mediterranean climate is well-suited to growing Garnacha, a variety that is finally coming back into the foreground in this region, after decades of being supplanted by the more popular Tempranillo.

After making his name in Priorat and Bierzo, Álvaro Palacios returned to his ancestral home in Rioja and took over the winemaking reigns at Palacios Remondo. Álvaro is one of the high-profile winemakers (along with Telmo Rodriguez) determined to champion Garnacha, particularly from old bush vines. The organically-farmed La Montesa vineyard is testament to what this variety is capable of, in the right hands. Situated on the hillsides of Monte Yerga, this vineyard produces fragrant and aromatically-intense wines, with a lightness that is often Pinot-esque.

Palacios Remondo produces the only white wine of the three properties, Plácet de Valtomelloso, which is an elegant and lightly oaked Viura, fermented and aged in large old foudres.
For availability, please contact the Customer Service Team at orders@bancroftwines.com or +44 (0)20 7232 5450