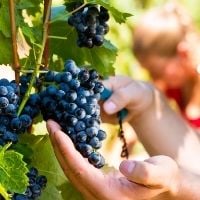 Lyme Bay was set up by Nigel Howard in 1993 in Devon with the ambition of making high-quality cider. With a burgeoning interest in winemaking, he soon began searching for a location to plant vineyards. Fast forward 16 years and Nigel found the right plot and the right team to fulfil his ambitions, though it would be another six years before the first wines would be released under the Lyme Bay Winery brand. This proved to be well worth the wait - since its inception, the Lyme Bay team has gone from strength to strength and gone on to win hundreds of awards. Lyme Bay Winery`s signature blend, Shoreline, scooped up medals at the Decanter World Wine Awards four years running from 2014 to 2018, and the Chardonnay 2017 vintage received a silver medal in both the International Wine Challenge & Decanter World Wine Awards 2021, thereby promoting English wines at home and abroad.

Lyme Bay Winery continues to be one of a growing number of English wine producers spearheading a shift towards still wines rather than sparkling wines, though they do produce both. The winery, led by winemaker and MD James Lambert, looks to achieve consistent excellence – no easy feat on account of England's marginal climate.

James and his team have developed long-standing partnerships with some of the UK's best grape growers. Lyme Bay Winery have continued to tread their own, unique path within the English wine industry, by sourcing fruit from five different areas across the south of England. The Lyme Bay range is broad, from entry point wines to single vineyard wines which represent the highest quality of fruit within a given vintage. The availability and varieties depend on the characteristics of the vintage, but are typically from Bacchus, Chardonnay, Pinot Noir and Sauvignon Blanc vineyards.
For availability, please contact the Customer Service Team at [email protected] or +44 (0)20 7232 5450