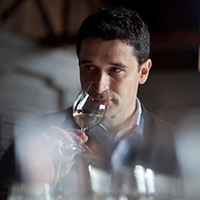 Before grapes dominated the landscape, the oak studded Napa Valley provided rich grazing land for sprawling horse and cattle ranches. Black Stallion is located on the historic Silverado Trail in Napa Valley`s Oak Knoll District, and was once home to the Silverado Equestrian Center, an indoor arena that welcomed up to 3,000 visitors. The property`s name pays homage to this equestrian history, and today its 32 hectares cover some of Napa`s most prestigious vineyards. Dedicated to producing small-batch, site-specific Cabernet Sauvignon, they have built a stellar reputation for their age worthy, expressive wines with dense, dark berry fruit and medium high acidity.

Since acquiring the property in 2010, the Delicato family have expanded the range to include a Chardonnay and a Pinot Noir, as well as a Limited Edition range that includes a Cabernet Sauvignon and Syrah. All these wines are sourced from a selection of exceptional Napa vineyards and adhere to the same principles that made Black Stallion`s original Cabernets famous. In the cellar, winemaker Ralf Holdenried treats each lot gently and individually, from vineyard to fermentation to barrel. Each wine is blended from dozens of individual lots to express its varietal character and the diversity of the Napa Valley.

The jewels in the estate`s crown are the cuvees Transcendant and Bucephalus, the latter named after Alexander the Great`s prized horse. They are crafted using Napa`s best vineyards, hand-selected and hand-harvested, and undergo extended oak and bottle ageing before release. These are wines of great character, complexity and elegance, delicious to drink now but built to last. Quantities are extremely limited.
For availability, please contact the Customer Service Team at orders@bancroftwines.com or +44 (0)20 7232 5450