"After a week of tasting up and down the Côte d'Or, it is safe to conclude that 2019 is indeed a remarkable year. The wines show amazing consistency and balance across the region."
After a week of tasting up and down the Côte d'Or, it is safe to conclude that 2019 is indeed a remarkable year. The wines show amazing consistency and balance across the region. A great year for whites, which are concentrated and generous whilst retaining their vigour, 2019 is also a top-notch vintage for reds which show real intensity, once again balanced by an energetic freshness. The only cloud on the horizon are the low yields with some growers reporting a reduction in production of 50% or more!

A mild start to the year resulted in early budding. Isolated frosts between 5th and 8th of April had an impact on some low-lying vineyards, especially at village level. Olivier Lamy seems to have been particularly unlucky. For most, the main factor was cool weather around flowering which led to coulure and millerandage, resulting in fewer and smaller berries. From late spring onwards, the weather was dry and warm. Old vines on well drained soils, often the best terroirs, experienced the most stress which concentrated the fruit even further. One of the advantages of the dry weather was a reduction in disease pressure, resulting in fewer vineyard treatments. Most growers talked about a relatively 'calm' year.
The harvest occurred around the second week of September, from 9th September in Chassagne and Puligny, a week or so later than 2018 and later than originally anticipated due to the cool weather around flowering which delayed vine development. The extra time allowed the grapes to ripen more fully. Conditions during the harvest were ideal resulting in a crop of very healthy, albeit small grapes (the smallest in 30 years according to Oliver Lamy!) at optimum ripeness.
So, whilst 2019 yields were low, quality was excellent mainly due to the concentrating effects of the weather which intensified flavour and acidity (small berries are also naturally high in acidity).  Several growers made the point that despite warm summer, there were fewer extremes of temperature and less intense sunshine than 2018, a real feature of this vintage, factors which contributed to better balance. A dry northern wind in August was also a positive influence according to Mathias Parent of Domaine AF Gros. Another factor in terms of style, were low levels of malic acidity, a point made by Benjamin Leroux. Malic acid converts to lactic acid during malolactic fermentation which gives wines a creamy character, its absence resulting in wines with greater vigour. 
The whites showed tremendous consistency. Growers whose whites may have been a little underwhelming in 2018, seem to have produced better and livelier 2019s, whilst top domaines have produced outstanding results. Some growers were worried about alcohol initially, but the wines show great balance and restraint.  In contrast to 2014 and 2011, the wines have a generous quality about them but are less ripe than many 2015s.The crystalline fruit is reminiscent of 2017 but there's more intensity and an underlying, energetic minerality that makes your mouth water – brilliant!
The reds were a joy to taste straight from the barrel with intense, ripe fruit balanced by invigorating acidity. The freshness accentuates the differences between each terroir giving the wines a real sense of purpose and place. Alcohol levels are barely noticeable, and tannins are supple and well-integrated, almost seamless. The wines have more flesh than the 2010s and are less ripe than the 2009s.  Although there are some beautiful 2018 reds, the 2019s are more intense with better definition and there's great ageing potential too. It is hard not to enjoy these wines.
In the cellar, growers avoided over extracting the reds to maintain the suppleness of the fruit. As vintages become warmer, more and more winemakers are using whole bunch fermentations to add an extra dimension to the wines. What was considered trendy in the past, is now commonplace. Ripe stems enhance the aromatic profile of the wines and absorb some of the sugars reducing potential alcohol too.
This was one of the most enjoyable weeks I have experienced in Burgundy for some years, in slightly unusual circumstances it has to be admitted due to social distancing, but the enthusiasm of the growers and the quality of the wines more than made up for it.  The 2019s are fantastic in both red and white. They have great ageing potential too though some wines will be approachable relatively young offering a wide drinking window. If you can get your hands on a few cases, 2019 is a vintage to enjoy over the next few decades or so.
Click below for tasting notes and prices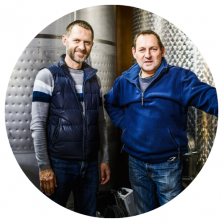 Guy Amiot in Chassagne-Montrachet possess an enviable line-up of top crus. Under Arsène Amiot, in the 1920s, the estate started acquiring vineyards in Chassagne including Caillerets and a few rows of Le Montrachet itself. More parcels were added in the 1930s, including Macherelles and Les Demoiselles in Puligny-Montrachet. By the time Guy Amiot took over in 1985, followed by his son Thierry in 1993, the domaine had built up a very impressive collection of holdings...
Domaine Guy Amiot et Fils
Chassagne-Montrachet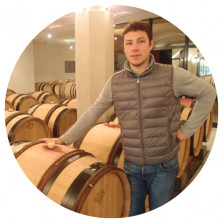 Domaine Henri Boillot consists of some 15 hectares mostly in Puligny and Meursault for the whites, and in
Savigny-lès-Beaunes, Beaune and Volnay for the reds. A dynamic father and son duo, Henri takes care of the
whites and Guillaume looks after the viticulture as well as the reds. Highly meticulous and detailed in their whole approach, they follow sustainable methods in the vineyards and pick on the early side to retain as much freshness as possible...
Domaine Henri Boillot
Meursault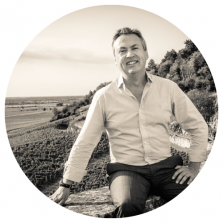 Domaine du Clos Frantin in Nuits-Saint-Georges is owned by the Bichot family. A beautiful 18th century chȃteau, the vines cover 7.3 hectares, over half of which are Premier and Grand Crus. The vineyards are overseen by Christophe Chauvel previously of Domaine Leflaive. Severe pruning and an absence of fertilisers and herbicides (replaced by compost and ploughing) produce the best possible fruit. Starting with the 2018 vintage, all the wines are certified organic...
Domaine du Clos-Frantin
Nuits-Saint-Georges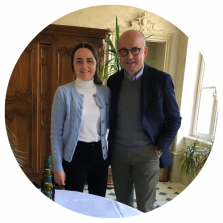 Founded in 1893, Delaunay is back in the ownership of fifth-generation Laurent Delaunay. The original négociant business, established by his great-great-grandfather Edouard, was one of the most prestigious names in Burgundy. They were the distributors of DRC and were exclusive for La Romanée until the 1940s. Laurent purchased the business back from Jean Claude Boisset in 2017 including the winery and cellars next to their beautiful family home Château de Charmont...
Edouard Delaunay
Nuits-Saint-Georges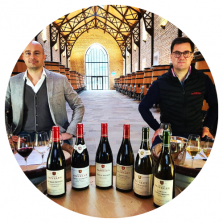 Domaine Faiveley in Nuits-Saint-Georges has over 120 hectares of vines in some of the most sought-after vineyards in Burgundy, including 12 hectares of Grands Crus. Founded in 1825 by Joseph Faiveley, it is now run by the seventh generation under Erwan Faiveley. Erwan believes that quality comes from the vineyards, hence treatments are kept to a minimum and yields are low. A traditional approach with a modern touch best describes the winemaking.  Modern barrel presses and custom wooden vats are combined with long ageing to produce deeply flavoured reds...
Domaine Faiveley
Nuits-Saint-Georges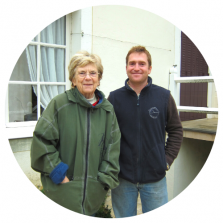 Gagnard-Delagrange is one of the best domaine's in Chassagne-Montrachet, established in 1959 when Jacques Gagnard married Marie-Josèphe Delagrange. After Jacques' death in 2009, Marie-Josèphe and their grandson Marc-Antonin Blain took over the remaining 3 hectares. A talented and experienced winemaker, Marc-Antonin worked in the cellar for three years alongside his grandfather learning the traditional style of the domaine - wines which are elegant, refreshing and beautifully made...
Domaine Gagnard-Delagrange
Chassagne-Montrachet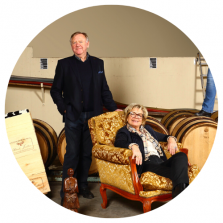 Since 1990 Patrick has increased his holdings to 10 hectares mainly in Meursault. Individual plots are vinified separately before extended ageing on fine lees for an extra layer of complexity. Patrick is a firm believer in blending grapes from different vineyards to create wines which are more than their individual parts, as with Les Clousots and Tête de Murger. Javillier has created an impressive selection of 2019s. The 2019s are vigorous and intense and display a vibrant mineral edge, a style which suits this domaine and will allow the wines to age well...
Domaine Patrick Javillier
Meursault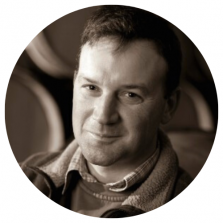 Domaine Hubert et Olivier Lamy is one of the most innovative producers in Burgundy. Based in Saint-Aubin, Olivier joined his father in 1995 and represents a dynamic new generation of growers. While the backbone of the domaine are the stunning wines from Saint-Aubin, the jewel in the crown is their tiny holding in Criots-Bâtard Montrachet. Although not certified, he practices organic viticulture and yields are kept low. Among Olivier's exciting innovations is the planting of high density (haute densité) vineyards to force the vines deep into the bedrock...
Domaine Hubert et Olivier Lamy
Saint-Aubin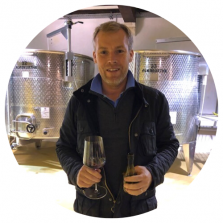 A talented and dynamic winemaker, Benjamin Leroux made a name for himself at Domaine du Comte Armand where he was general manager until 2014. Despite this he found time to launch his own label in 2007 and now produces wines from over 50 vineyards. Apart from 4 ha owned by the Domaine, grapes are purchased from trusted organic or biodynamic growers. The harvest started on 6 September in 2019. As with most producers, he experienced a significant reduction in crop due to isolated frosts, a poor flowering and dry summer weather...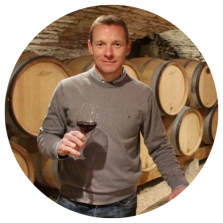 A young domaine by name only, as it descends from Domaine Parigot de Meloisey in the Hautes Côtes de Beaune, Sébastien Magnien transferred to revamped cellars in Meursault in 2003. Today the property extends over 12 hectares and is managed according to sustainable principles, the whites coming from the Hautes Côtes, Saint Romain and Meursault and the reds from Volnay, Pommard and the Hautes Côtes. A talented young vigneron, Sébastien's style is true to the most classical Burgundian traditions. With a hands-off approach in the cellar...
Sébastien Magnien
Meursault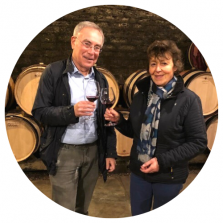 Domaine Robert Sirugue is a family-run estate based in Vosne-Romanée. In 2000, Robert Sirugue passed the property on to his daughter and son, Marie-France and Jean-Louis, who represent the 4th generation of wine growers. The vineyards now occupy almost 12 hectares of sustainably grown vines including their jewel of Grands Echézeaux and also parcels in Les Petits Monts and Les Mombies in Chambolle-Musigny. Most of the bottles disappear into top restaurants around the world which is why the wines are still relatively unknown despite their undisputed quality...
Domaine Robert Sirugue
Vosne-Romanée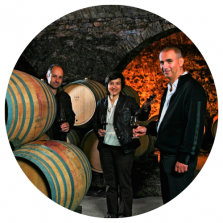 Established in 1880, Domaine Tollot-Beaut was among the first producers in the Côte d'Or to start bottling wines at the domaine in 1921. Now in the hands of the fifth generation of the family, Nathalie Tollot and her two cousins, Olivier and Jean-Paul, this historic domaine covers 24 hectares across Chorey-lès-Beaune, Savignylès-Beaune, Beaune and Aloxe-Corton. One of the features of their vineyards are old vines which gives their wines concentration. Winemaking is traditional and bunches are mainly destemmed with fermentation in stainless-steel tanks...
Domaine Tollot-Beaut
Chorey-lès-Beaune
Download our Burgundy 2019 En Primeur report to view all producers and wines available to order.
Burgundy 2019 Enquiry Form
Due to the high quality of the vintage and limited quantities, demand is sure to be very high with some cuvées, especially at Grand Cru level,
available on a strict allocation basis. Get in touch with us via the form below to secure your cases.